Skylum Software's Luminar 3 photo editing and asset-management suite offers a powerful, traditionally licensed way to edit your photos. Read Luminar 3 review to learn how it can help you manage them better than ever before!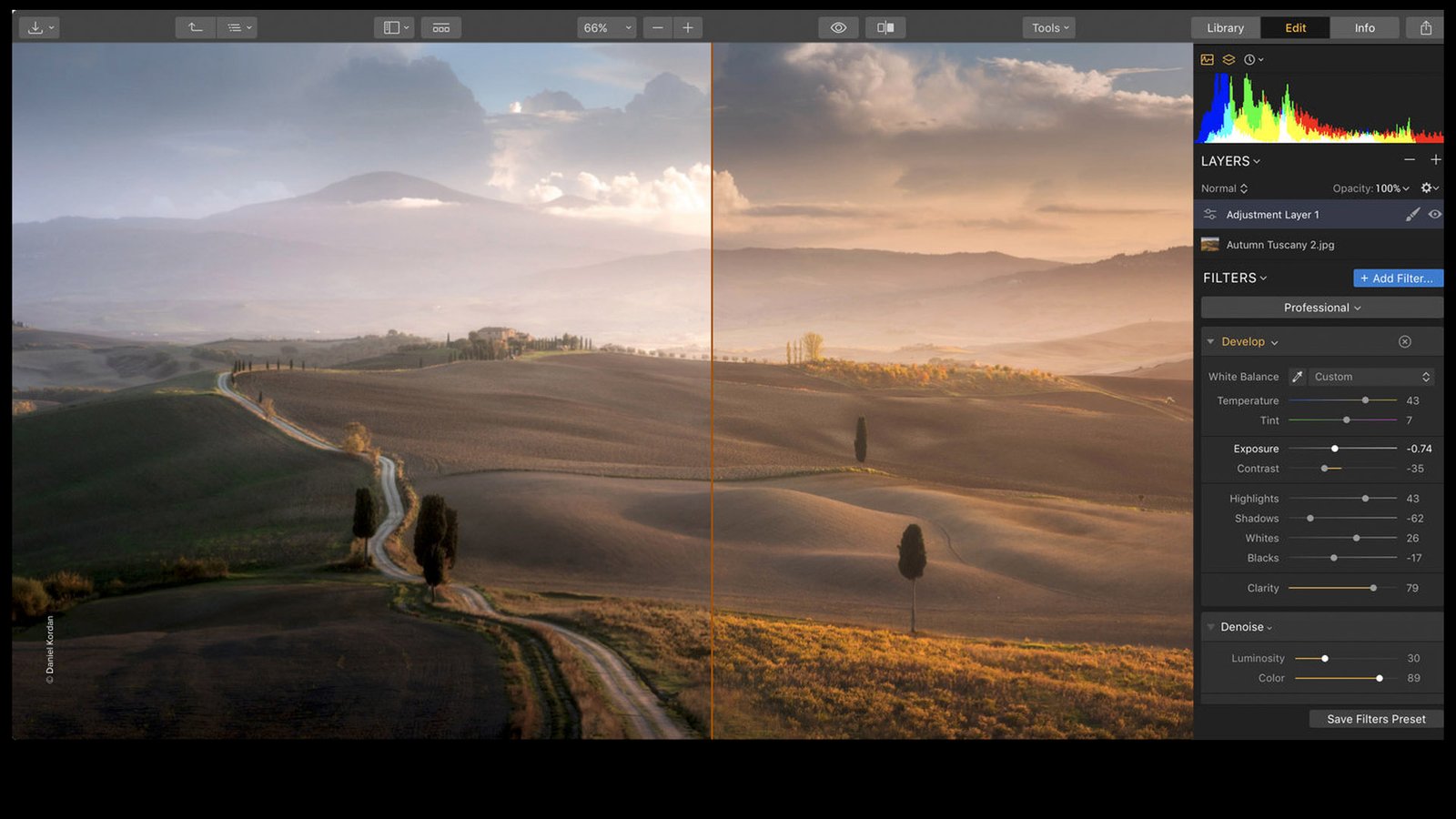 You don't need to be a photographer or even own an expensive DSLR camera. But, if you're looking for the best photo editing software on market, then Luminar is what you want.
This easy-to-use image editor app has all the tools needed for better photos with library capabilities that allow users manage their pictures easily.
Libraries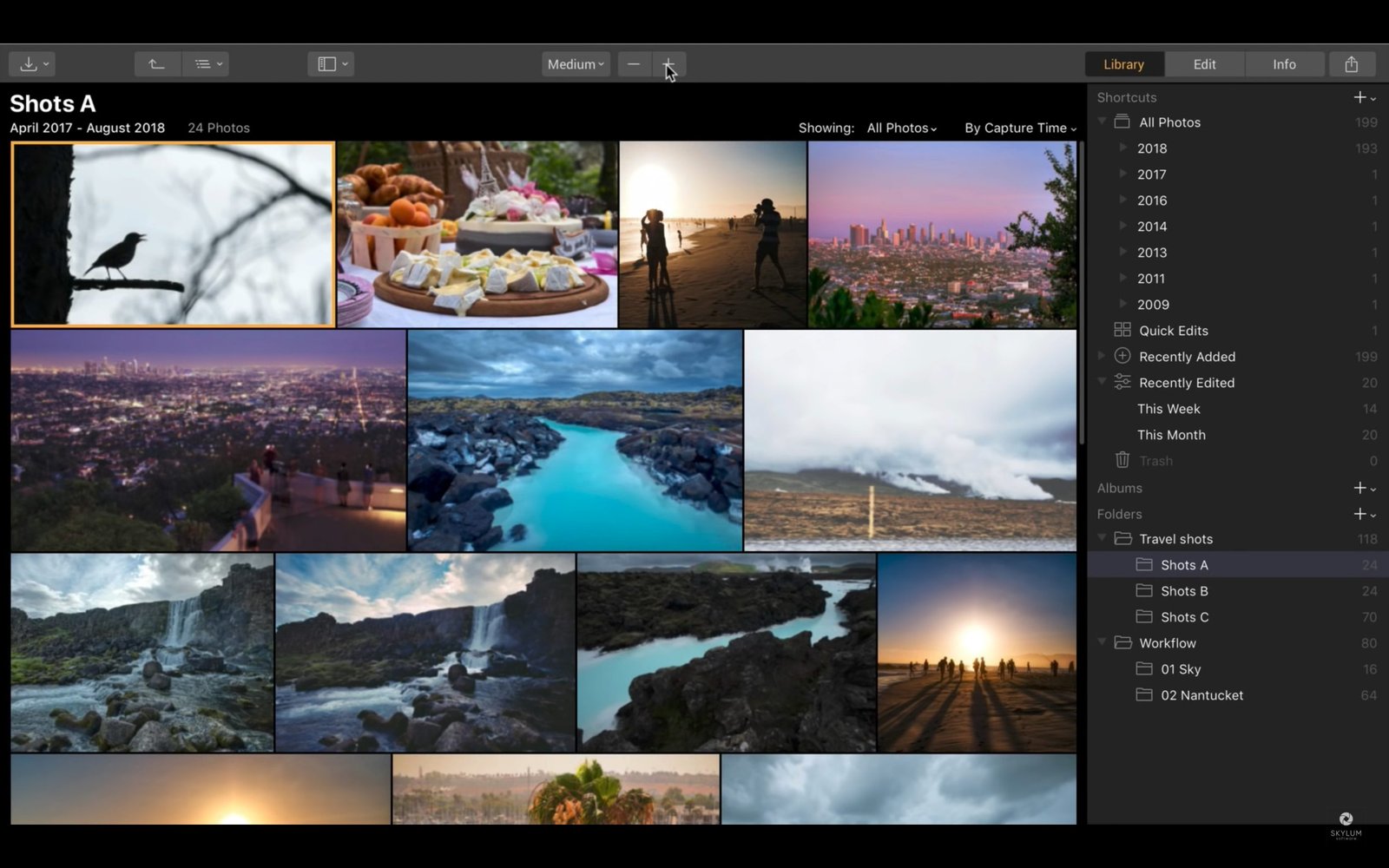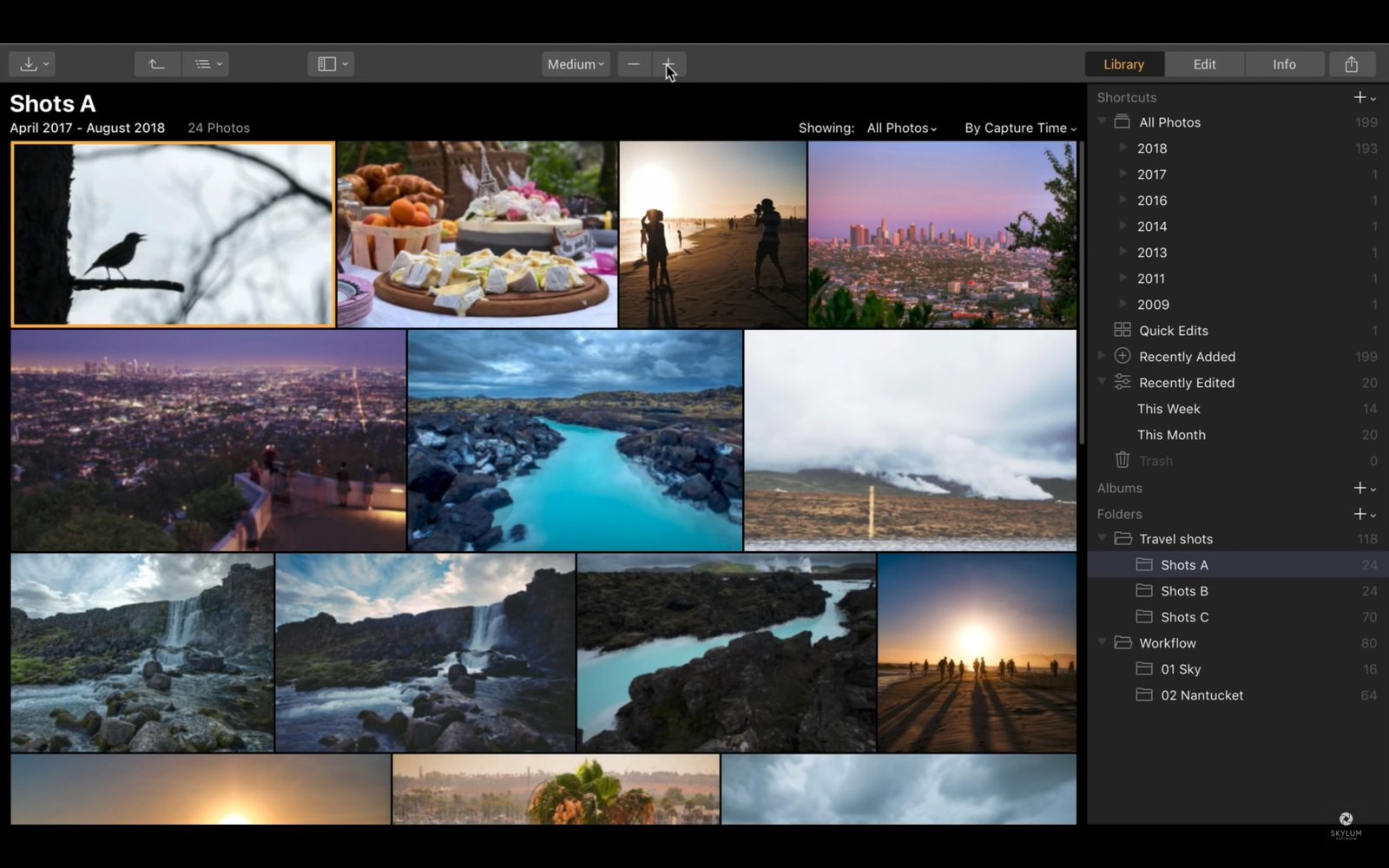 Luminar 3 debuts a new digital asset management feature called Libraries, which allows the app to compete with Lightroom functionality both in editing and photo management.
The program syncs with folders and sub-folders that contain your photos on internal or external hard drives, cloud storage accounts, or USB card readers.
It makes it easier for you because you're never required to move images from the location where they were taken when importing them into Luminar!
If you have a disorganized folder on your drive containing several shoots, for example, Luminar can help organize and sync them. Photos are arranged by date but other options include collections or search by star rating, color labeling favorites or virtual albums. It would be nice if the thumbnail library also revealed file names though!

The new Luminar software has many great features to help you find your photos. The recently edited option helps with finding recent photo edits. It gives quick access to newly uploaded images and there are also several quick edit tools that let you make instant changes.
The tool allows you to use presets on any image without having them be saved as a new file. Under the Info tab it contains all of the necessary metadata allowing users who need more information about their files such as captions, keywords etc.
They will have what they need but doesn't support smart albums yet. So, if someone wanted an album filled only with pictures taken at sunset, then this is not currently possible through just using these options in Luminar alone.
Luminar 3 Review: Artificial Intelligence Features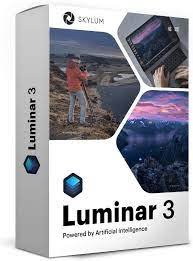 Artificial intelligence has become a buzzword in the photographic world, where software compensates for the deficiencies of smartphone cameras and operator error.
Skylum's two new AI features, Accent AI Filter and AI Sky Enhancer, tackle common shooting issues such as color correction or poor lighting conditions when taking outdoor shots.
Sky Enhancer offers an automated way to bring out more sky detail. While the AI features are cool and useful, I found myself using them less often than expected, at least not as a single mode of correction.
Advanced photographers may find they offer a good starting point for additional edits in their images though.
Photo editing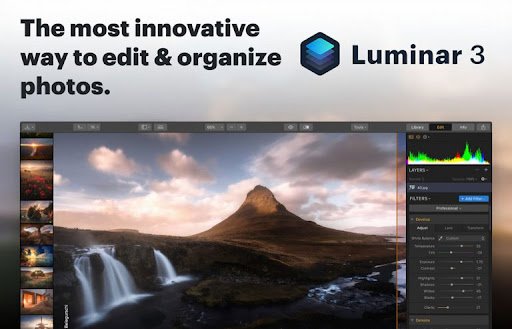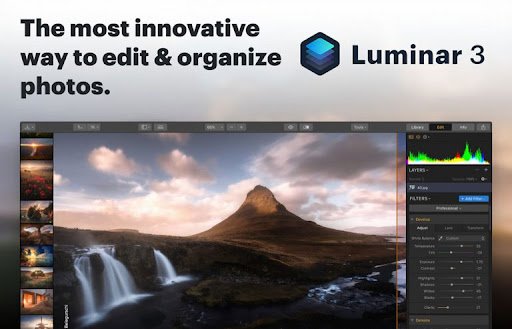 Luminar 3 is a photo editing software that allows you to see your entire library in one glance. You can easily scroll through thumbnails of all the photos with adjustable views. Each edit on an image is recorded so it's non-destructive.
If there was ever anything I wanted to change about my edits or revert back to the original picture, then I could just go into history panel for that particular image!
The app includes 8 built-in workspaces, which govern the editing tools that are automatically available. The Quick & Awesome workspace has only 4 settings and uses two AI tools.
However, you can still pile on additional edits via the Add Filter button to access dozens of filters with unique features such as professional, utilitarian or artistic ones.
Luminar gives users access to an extensive library of Looks presets. Users can easily enhance their images with one-click options like Essential, Street, and Landscape. There are more specific categories such as:
Food & Beverage (for enhancing your food photography),

Lifestyles for outdoor shots in everyday life settings,

Fashion Photos featuring a stylized color palette perfect for clothing ads and catalogs.
Each preset comes equipped with a slider. So, photographers have control over how much intensity they want from the preset Look before applying it on their photos.
Picture editing has become easier than ever with Luminar's Sync Adjustment feature. With it, you can edit one photo and apply the same edits to multiple photos at once.
Just select your preferred image(s) in Lightroom or Adobe Bridge , click on 'Sync Adjustments' icon followed by 'Edit'. This will allow you to quickly adjust settings like white balance, saturation etc.
Once saved simply sync them across all selected images!
Performance
Even on older Macs, adding photo folders to the catalog was swift. The resulting thumbnail previews showed up almost instantaneously and single images, edits, and looks came into focus quickly.
However, this can get irritating if sorting through many photos.
The most serious performance issues were found with the Erase tool, which was used to remove objects from images. This process would take too long during most of its use. There wasn't an indication of how much time it had left until completion or any progress bar at all.
Luminar was unable to import my video files. While I expected an app that is primarily used for editing photos not to be able to play videos. Most photo apps do support importing and playing of both still images as well as clips.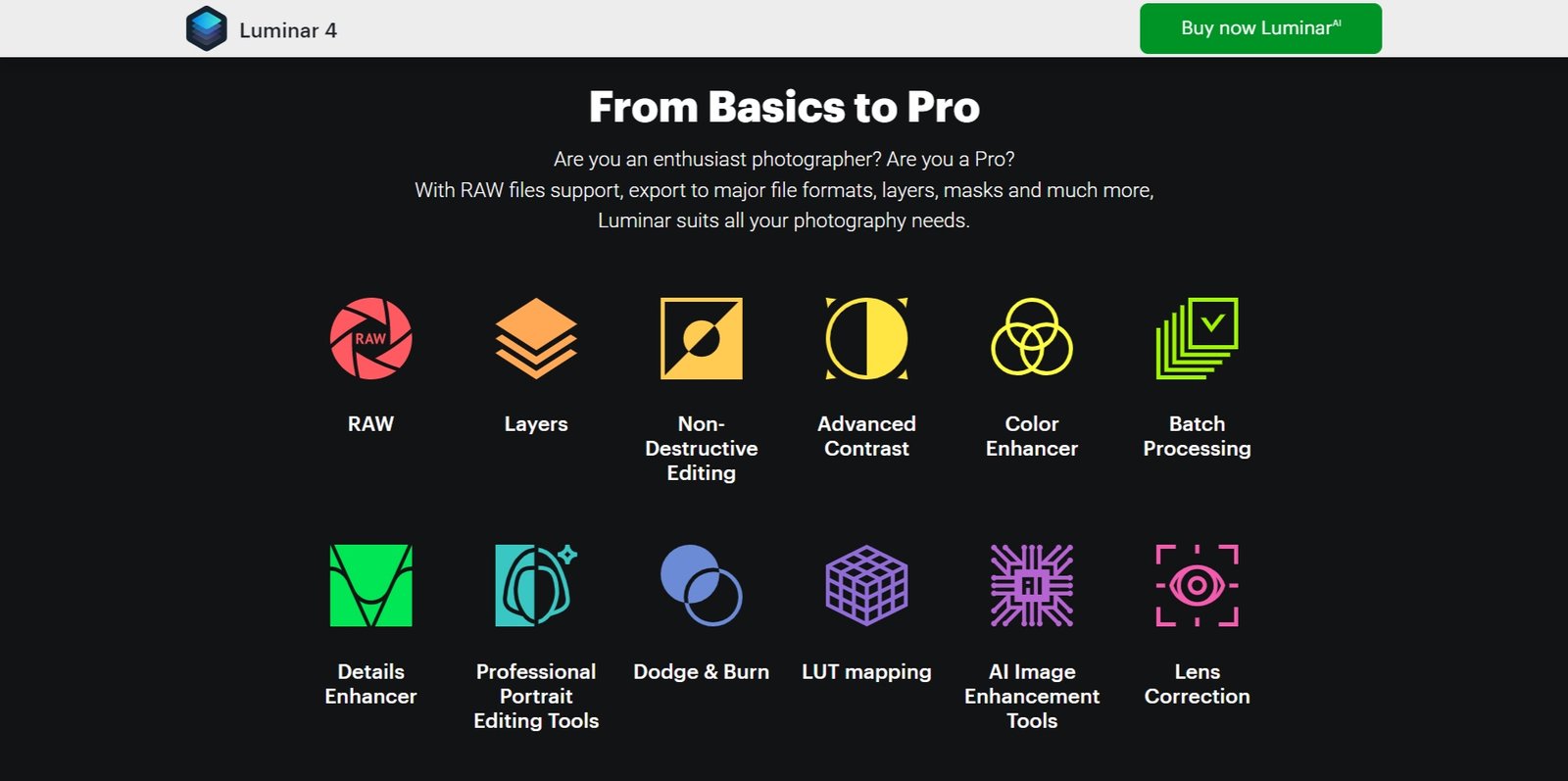 FAQ's on Luminar 3 review: A Viable Alternative to Adobe Lightroom
How do you get Skylum Luminar 3 for free?
If you want to grab Luminar 3 for free, just go to the Skylum website and provide your email info. To pick up Luminar 4 at the low $54 upgrade price, you'll need to download Luminar 3 first, then provide your Luminar 3 verification code on the Skylum upgrade page.
Can Luminar replace Photoshop?
One of the interesting things about their Luminar image processing software is that Macphun has promoted it heavily as a potential Lightroom replacement, whereas in reality, it is a far more likely replacement for Photoshop. ... I developed this photo using the Dramatic and Orton Effect filters in Luminar.
Is luminar a one off payment?
Luminar 4 is a one-off purchase (as opposed to a monthly subscription payment like the Adobe Creative Cloud), and will replace both Luminar 3 and Luminar Flex.
Is luminar a non destructive?
Luminar 4 also offers Lightroom-style non-destructive editing, so that even after you've closed an image or even quit the software, you can go back later and change or remove any of your settings.
Does luminar AI work with jpegs?
LuminarAI makes it easy to organize files that are captured in raw and JPG pairs. When you import raw and JPEG pairs, you can decide which files to see to keep your Catalog uncluttered.
Does luminar process raw files?
Luminar 3 is the best way to process RAW files, pull out the maximum detail, and get sharp and eye-catching images without loss of quality.
Conclusion
Luminar 3 is an incredible editing suite for people who want abundant automation and creative options, while not sacrificing ease of use.
Luminar has many professional features that allow users to create stunning photos with little effort or learning curve required.
Since Luminar's new asset management system is rudimentary, you may want to continue using your current utility for this. However, development of the product will be ongoing throughout 2018 with planned free updates. This could include needed features like tracking keywords and geotags.
I hope you guys enjoyed reading the Luminar 3 review. Do share it with your friends who are looking for professional image editing tool.