Adobe Lightroom is known as the best image editing software. In this article, I have share the top Adobe Lightroom alternatives that you might be of your interest.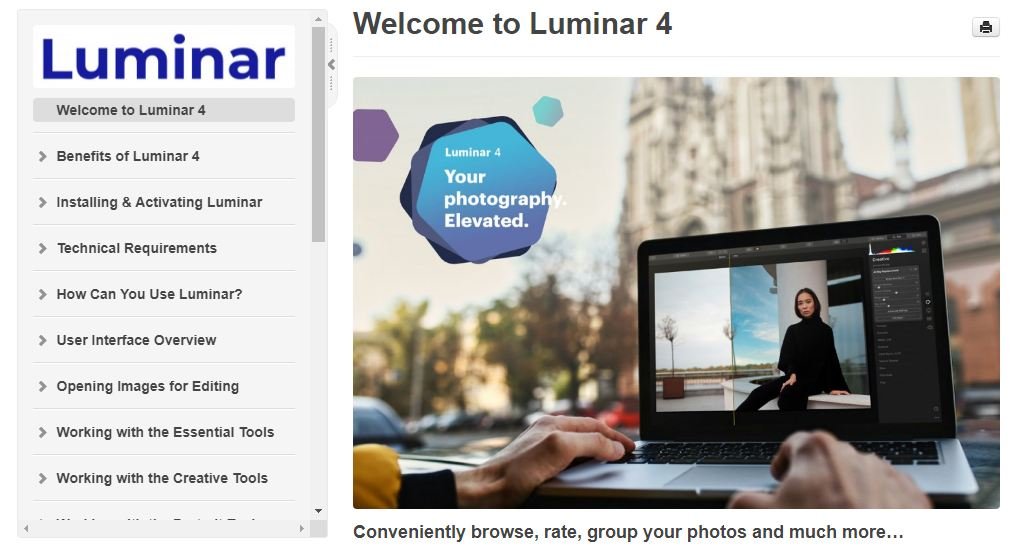 My first pick as the best Adobe Lightroom alternatives is Luminar. It is an affordable and simple image processing software for users looking to get the best quality images with minimal fuss.
It arrived at just the right time when photographers were looking for better options than Lightroom. The initial iterations weren't great but thankfully Skylum has really improved their product since then!
Luminar 4.1 was released in August 2021 is quite frankly mind-blowing. Make sure you check it out if you haven't already done so. It is a photo editing application for people who aren't professional photographers. It helps make your photos look like they were taken by someone with experience. Even if you are just starting out yourself!
Luminar costs less than most other programs on the market today and has an easy-to-use interface that anyone can pick up quickly.
Luminar's Digital Asset Manager (DAM) is a great tool for organizing images and folders, but it's still far behind Lightroom. There are over 60 features of Luminar 4 alone and the benefit to this program in particular helps if you make changes outside of it, such as moving or renaming your files.
The DAM mirrors hard drives which makes managing all my photos easier than ever before!
Also Read: Luminar 3 review: A Viable Alternative to Adobe Lightroom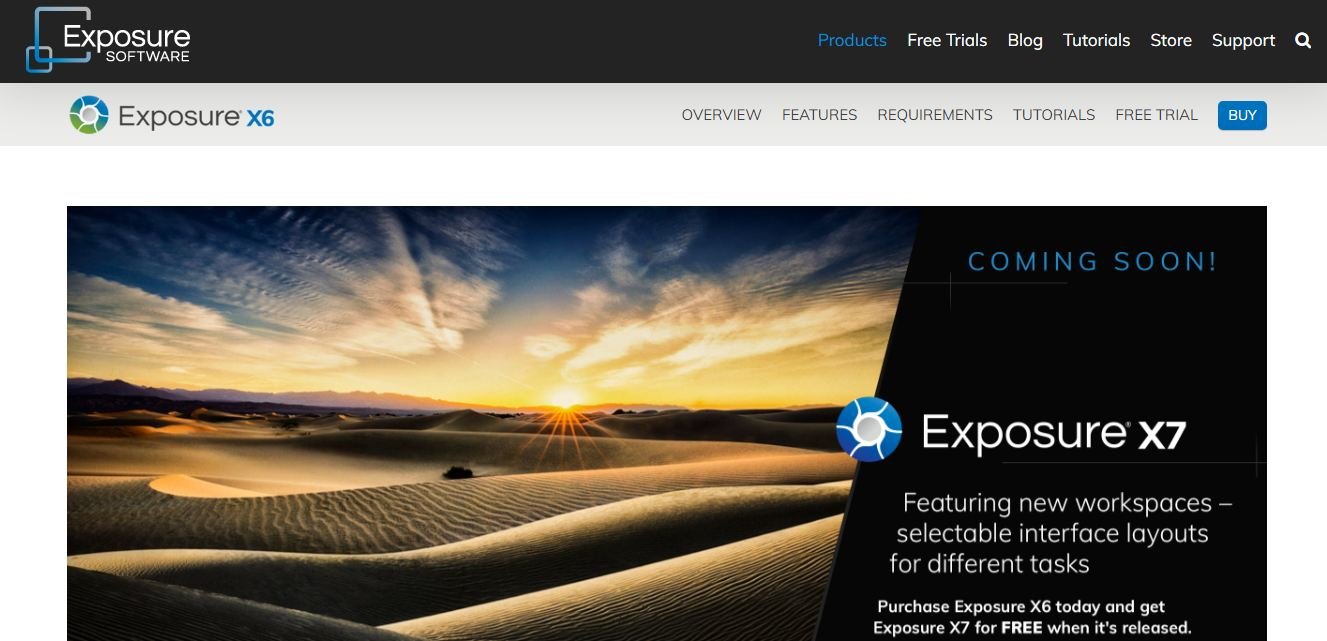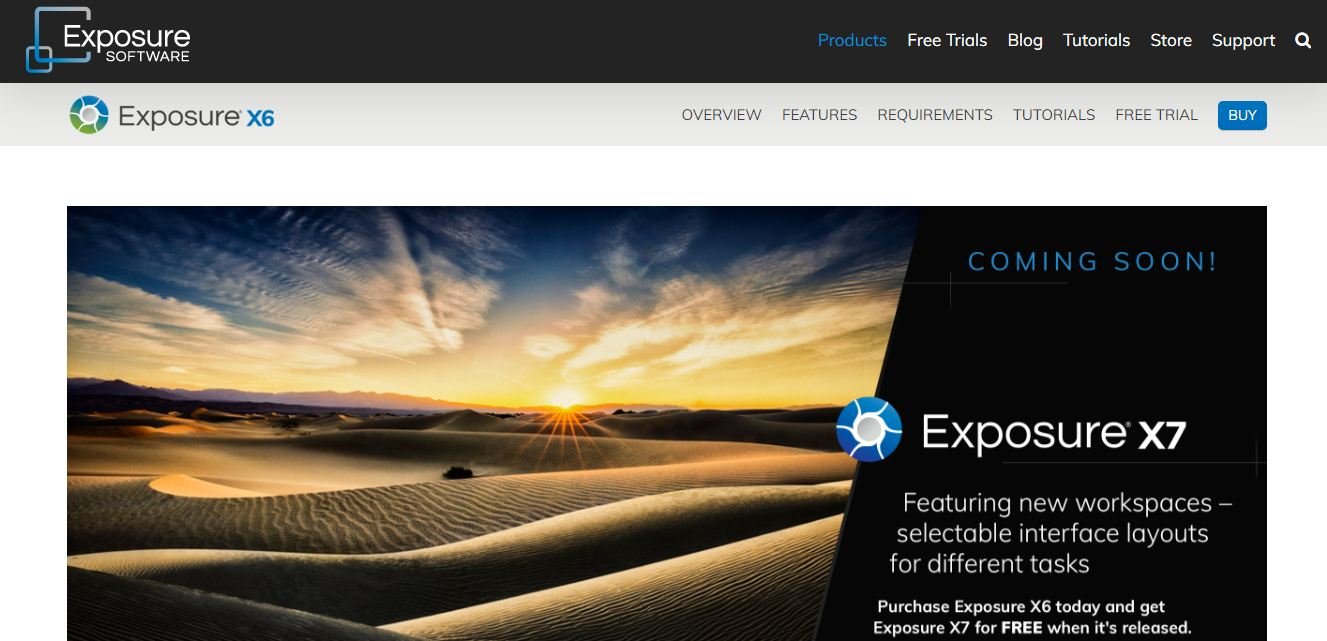 With its powerful features, intuitive controls and ease of use all for one affordable fee (i.e., not a subscription), Exposure X6 is an advanced image editing app that rivals Lightroom Classic. That makes it a perfect choice for both professionals and hobbyists alike!
Exposure X6 is the only full-featured RAW photo editor on the market for both beginners and advanced photographers. With all of its powerful features being simple enough to start using right away.
Allowing you to not only process your images, but also manage them in one place easily. It can be used as a plugin for Lightroom that will save you from those monthly fees too!
Those transitioning over from Lr may find Exposure's workspace very similar with an additional bonus. Panels are customizable giving users complete control over their workflow.
In X6, there is only one workspace which makes photo editing a lot more efficient. In Lr on the other hand, any movement from Library to Develop brings you an annoying delay that will annoy most users and they'll soon fall in love with how fast things can be done when everything's all together!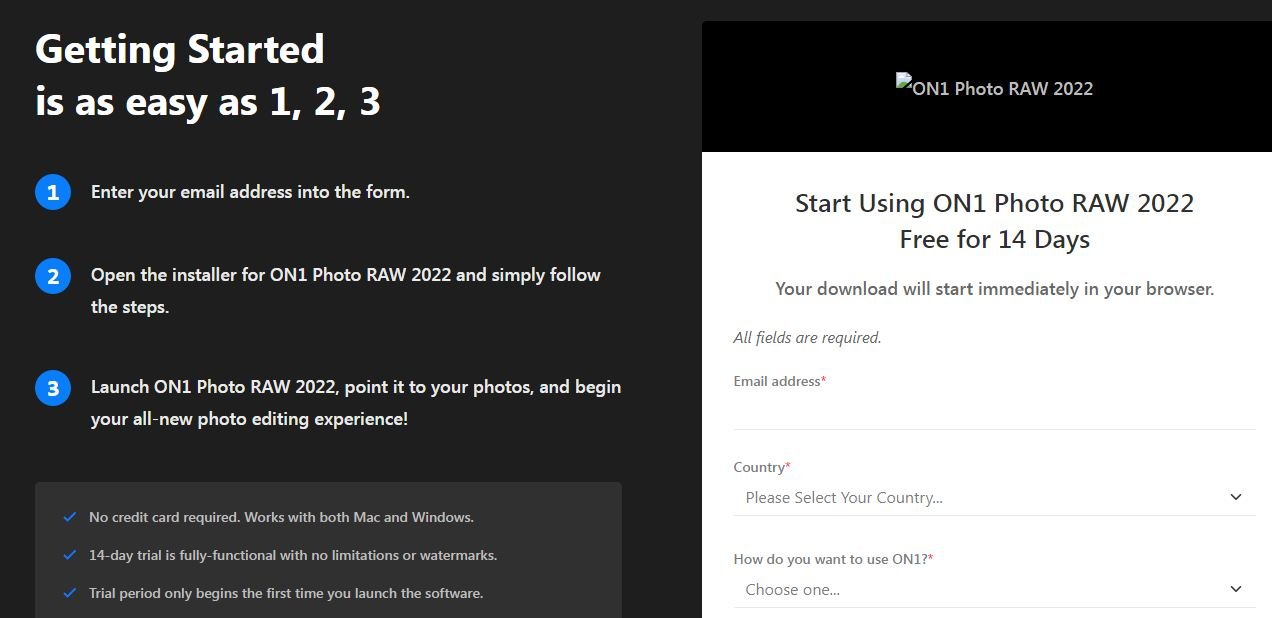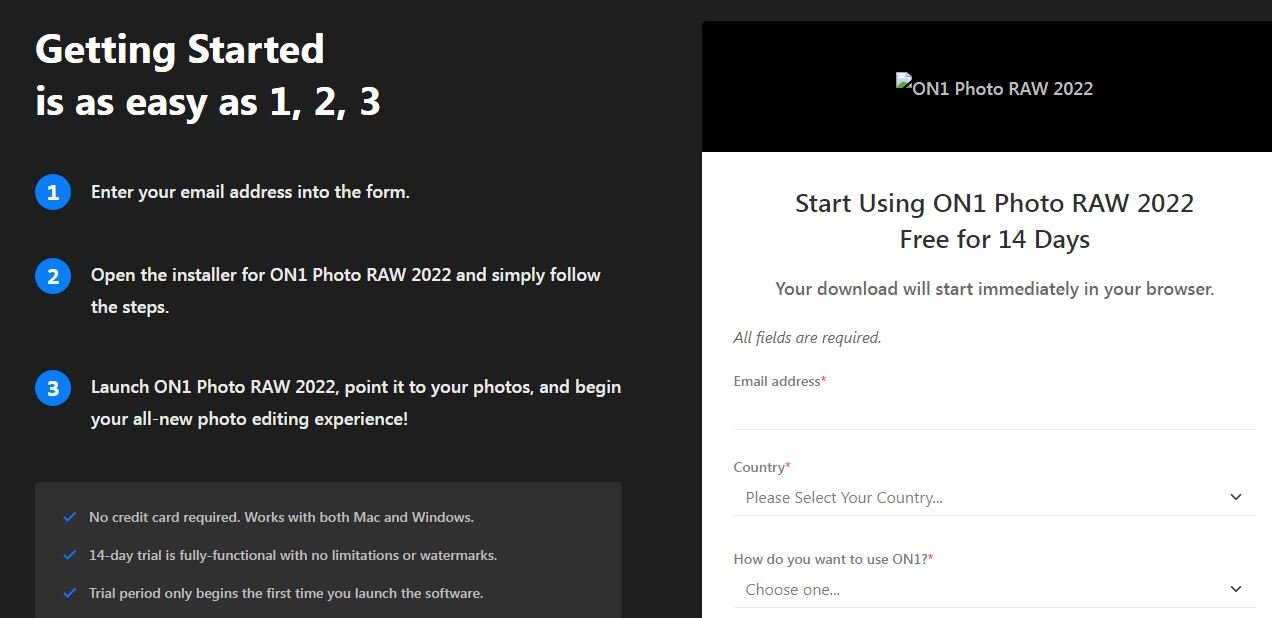 ON1 Photo RAW is another of our favorite alternatives, with a number of new features.
Like Luminar, it combines an image organizer, Raw processor, layered editor , and effects app all in one. The user interface isn't as simple or as streamlined as Luminar and there's definitely a higher learning curve.
However ON1 comes with tons more features that advanced users will appreciate. Like their excellent photo management system which is browser-based. So, no need to import images!
What sets them apart from other options though are their extensive search capabilities. You can find similar photos based on visual similarities such as color profile or camera model rather than by keywords alone.
The new Darkroom App has many useful features for photographers, including the ability to search images by metadata. You can even create custom camera profiles with X-Rite technology!
Though it doesn't have all of Lightroom's functionality or catalog system, this is expected since Photo Mechanic uses a database instead.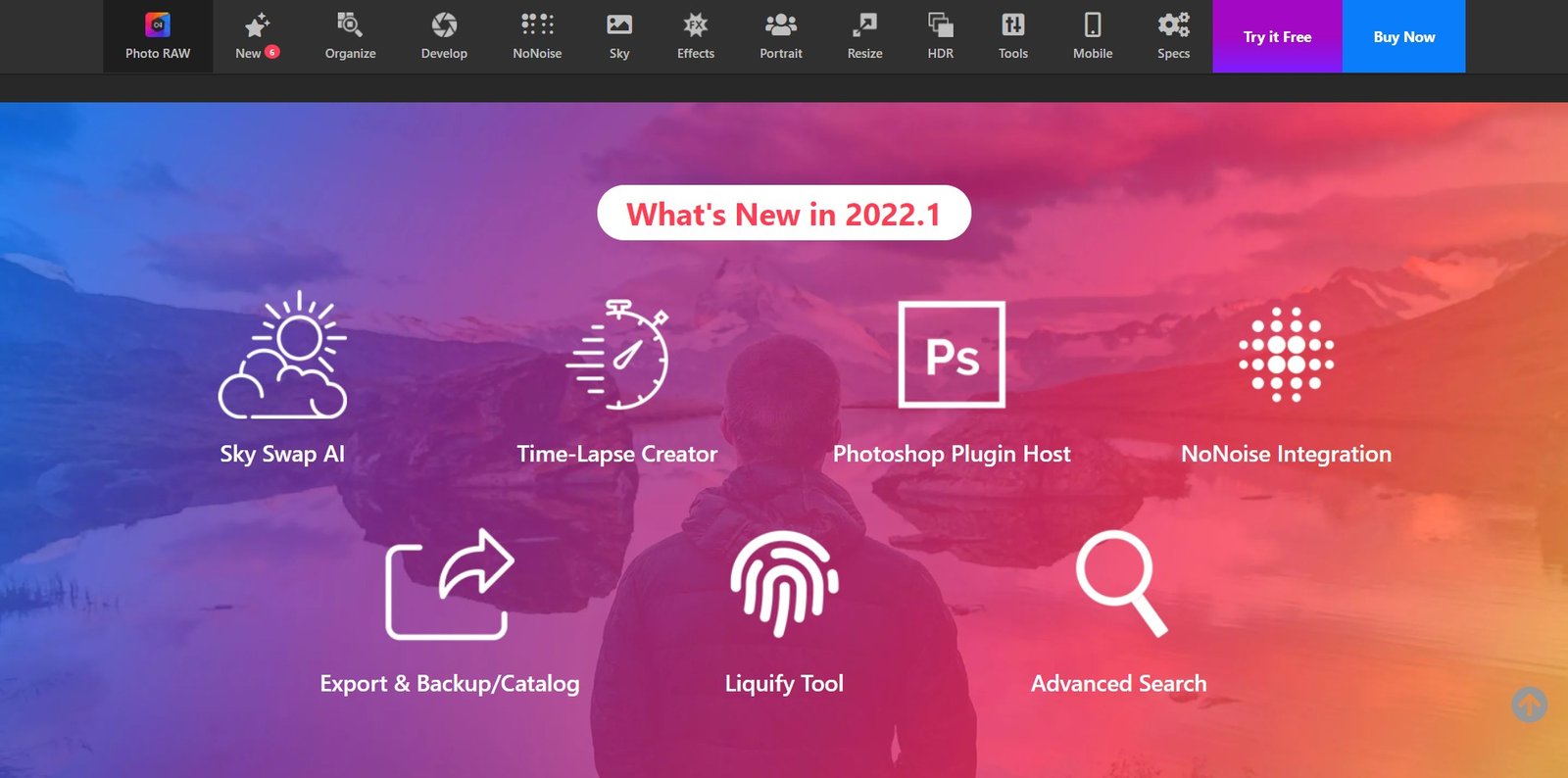 Features:
ON1 Photo RAW 2021 features a new AI Match feature that will automatically render the same effects as if you used your camera's custom settings to take a photo.
This is invaluable for those who like their in-camera processing options, but want them rendered through ON1 instead of the built-in camera application directly.
ON1's Effects module includes a couple of proprietary filters, including 'Weather' which lets you add rain or snow to an image.
The software also has some Artificial Intelligence (AI) capabilities such as adding AI sky replacement and faster photo organization but it still lags behind Luminar 4 in this respect.
ON1 is planning on releasing new AI integrations soon including object recognition and skin retouching with artificial intelligence technology!
ON1's Quick Mask is an impressive time-saving piece of technology that has many Lightroom competitors beat.
ON1's AI Quick Mask, used well, can save a lot of time when making multiple selections and with its layer functionality it works just like Photoshop and inPixio. Thus, allowing for masks to be made as well as blend modes which makes merging layers easy.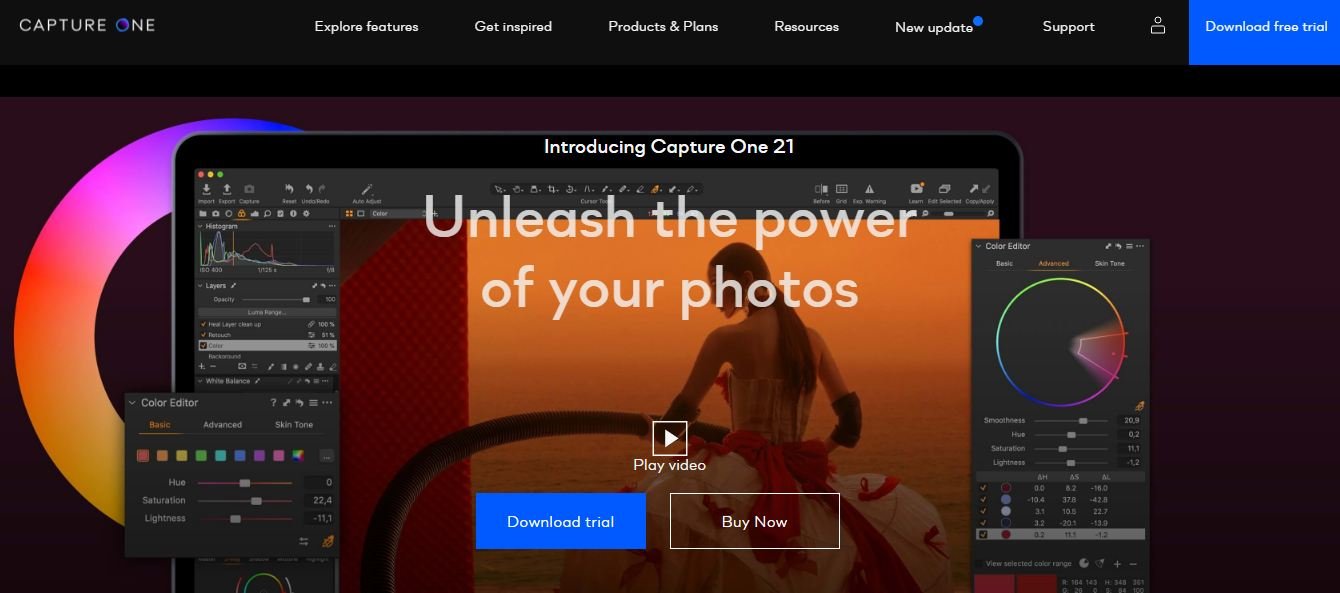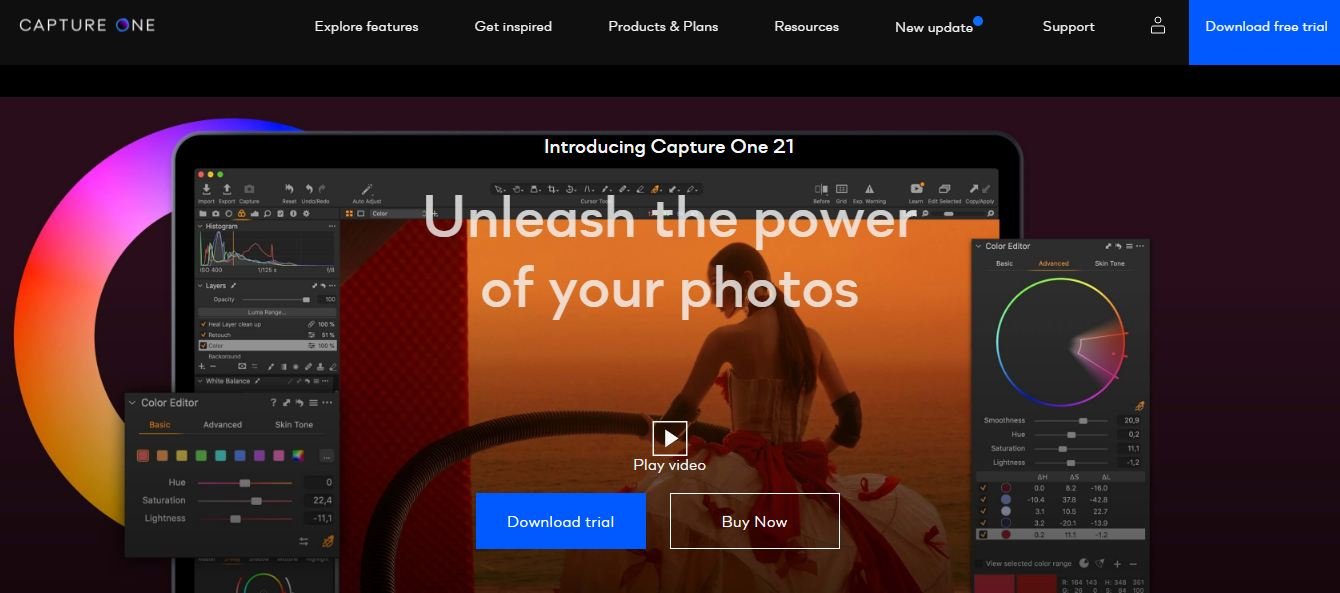 Capture One Pro is the best image editing tool for professionals in 2021. It has better imaging capabilities than Lightroom and other photo editing software available at that time. So it should be your go-to choice if you're a pro looking to edit pictures.
The tool is an excellent option for professional photographers who are already familiar with Adobe's products. It offers many of the same features its competitors have, but also provides unique tools like facial recognition technology not found elsewhere.
This can help make portrait photography easier when shooting people on location or abroad without access to Photoshop Bridge.
With this program, users will no longer need bridge between their photos as they import them into capture one in order to find what images they want quickly instead. The interface was designed well too focusing.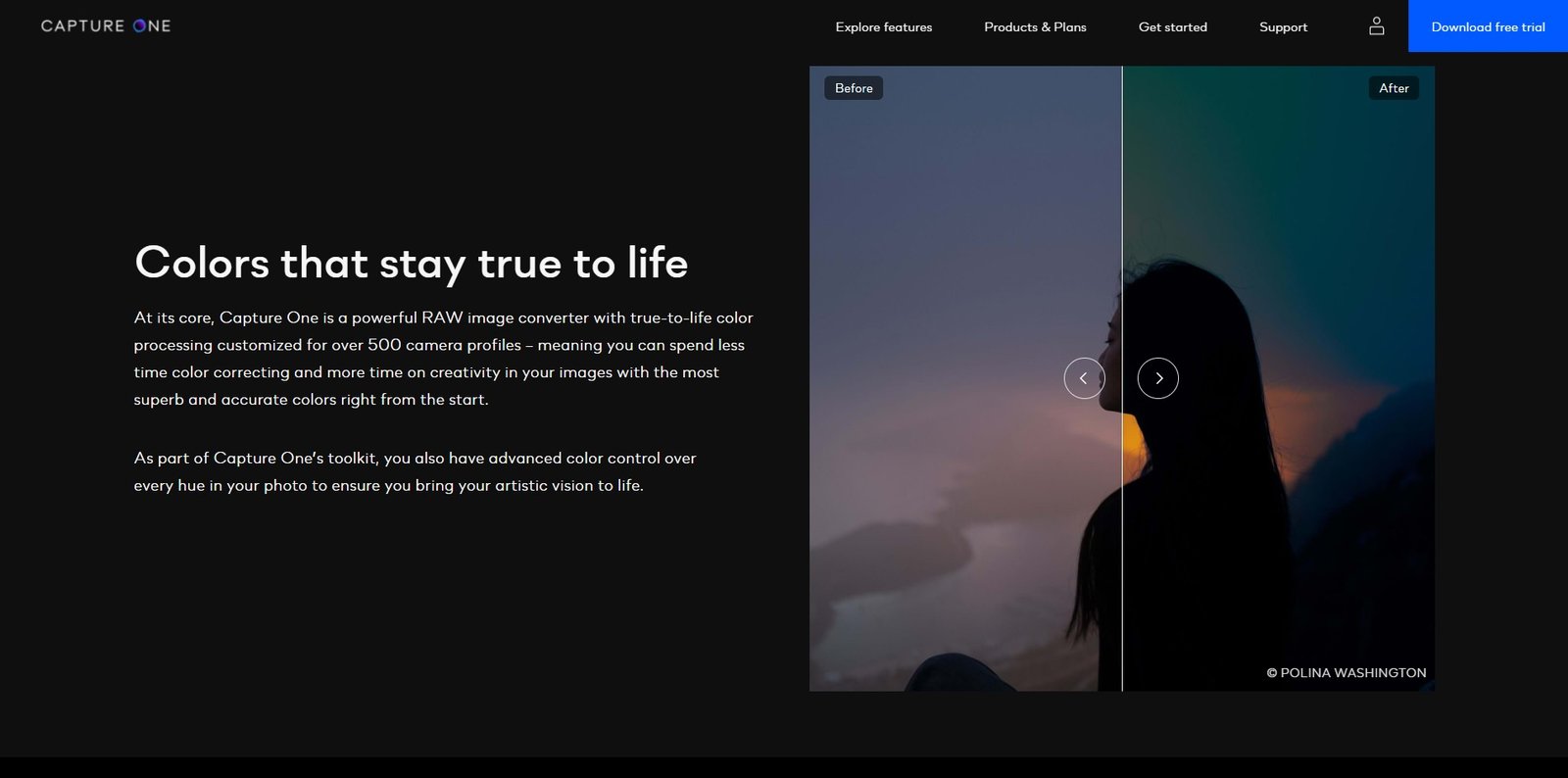 Capture One Pro is a photo-editing software that allows you to manipulate different parts of an image such as shadows, highlights and skin tones. In the video below, we take a look at how this technology can be used in high end fashion photography by following one talented photographer who uses it for his work:
Capture One, in comparison to Lightroom's multiple workspaces and functions (i.e., library, develop), doesn't offer different workspaces for different purposes but instead everything sits within one interface.
This can be confusing when you're beginning with the software. However, it is a matter of getting used to this mixed asset management system that separates Capture One from its competitor Lightroom.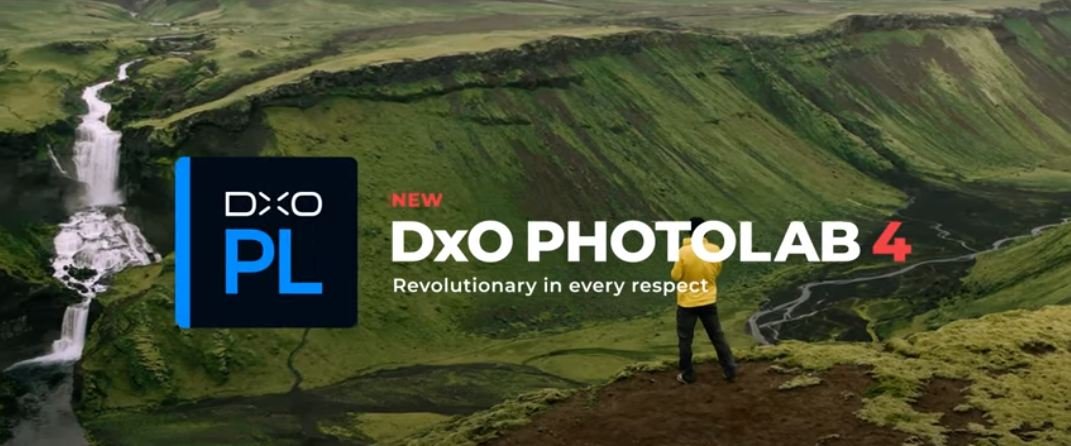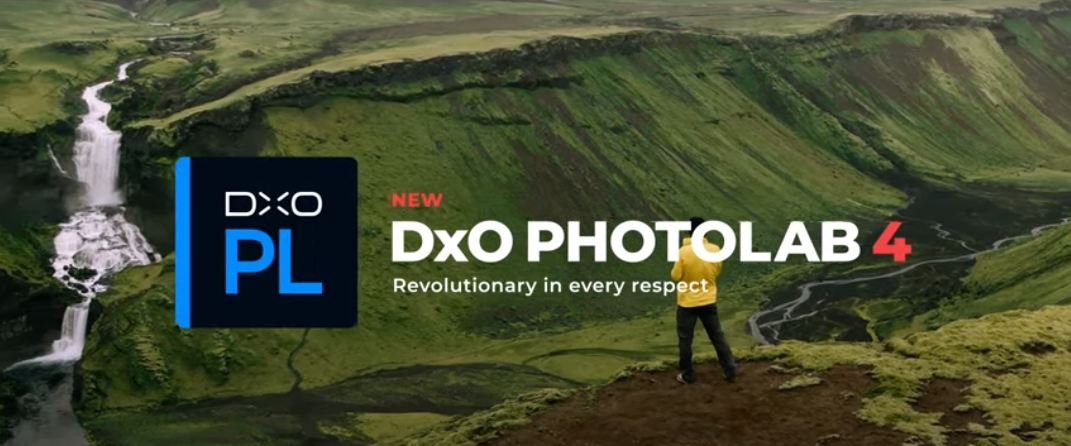 DxO PhotoLab is an image editor app that some photographers choose over Lightroom due to its powerful RAW processing engine. The software comes in two versions: 'Essentials' or 'Elite'.
You should buy the Elite version if you're a professional photographer as it has new features like:
denoising tool ClearView,

anti-moire tool

and presets for editing images.
Updates are available during installation of DxO PhotoLab 4 which detects imported files. It then downloads any modules (profiles) necessary for them.
It released their latest photo editing upgrade on September 18th 2018 with huge updates. This included user interface changes alongside improved tools such as the brand-new dehaze feature.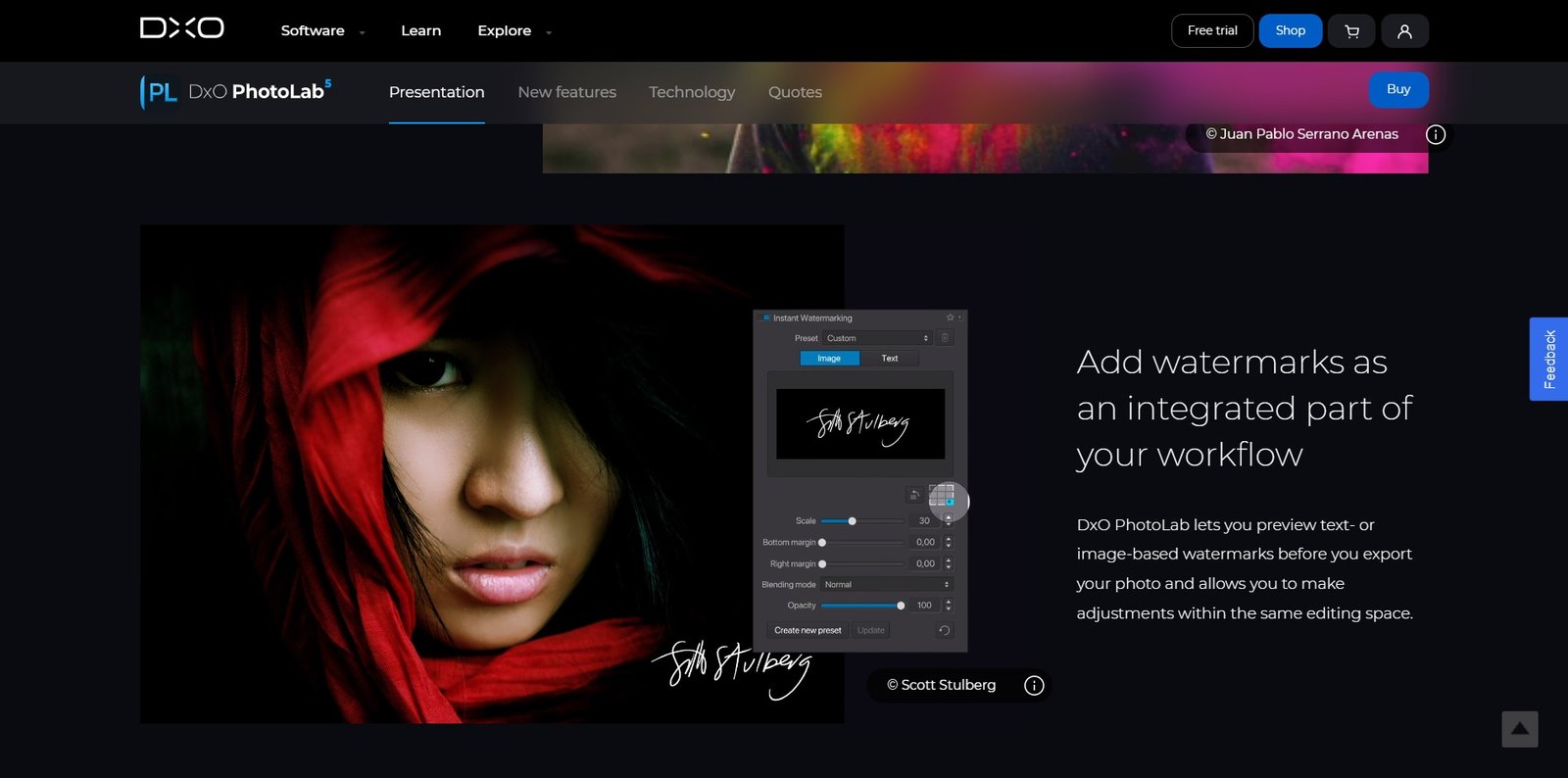 You can do many of the same things in DXO PhotoLab as you can in Lightroom with regards to image management and editing individual images.
But for any 'layer-based' edits, you'll need to resort to other software. Without wanting this guide too long, it's best click on the button above visit DxO website. 


Darktable is our choice of the top free Lightroom alternative. Like Lightroom, this app has a full-featured image adjustment suite and extensive library management options .
Also included in Darktable are Raw processing for over 400 cameras as well as look-up tables and tethered shooting support. Pretty impressive given that it's 100% free!
As far as the UI goes, the layout looks very similar to what you would find with Adobe's program, which can become frustrating if you're used to using its interface.
But again since everything is available through menus instead of buttons or hotkeys there will be some learning curve involved when switching from one application to another.
The software is constantly being updated and improved, so you always have access to the latest and greatest tools. You can create your own shortcuts for tedious tasks like exporting photos or applying effects with simple scripts that Darktable comes with.
There are even helpful forums out there where people share their knowledge about how best to use this piece of editing software!
The open-source program "Darktable" allows users to easily customize it by setting up just the tools they want in a customizable interface.
An advantage over Lightroom which doesn't allow such flexibility when using its built-in features. It also has great documentation freely available online as well as user support on multiple platforms including video tutorials. Thus, making learning easy while allowing many talented programmers around the world contribute towards improving.


Among its many strong points, RawTherapee has exceptional demosaicing and multiple denoising methods. The program also includes batch processing.
RawTherapee's raw processing is spectacular for a free app. The program runs just as fast as Lightroom despite having great Fujifilm specific features like challenging image rendering. Many users prefer it to other alternatives when editing their files!
If English isn't your strong suit, you can change the language settings in RawTherapee. This is something not offered by Lightroom and comes with more options than Lightroom for editing photos.
Also, documentation on how to use it well has been difficult to find so far. But that will hopefully be fixed very soon as they are planning translations into over 25 languages which is impressive considering this app is completely free!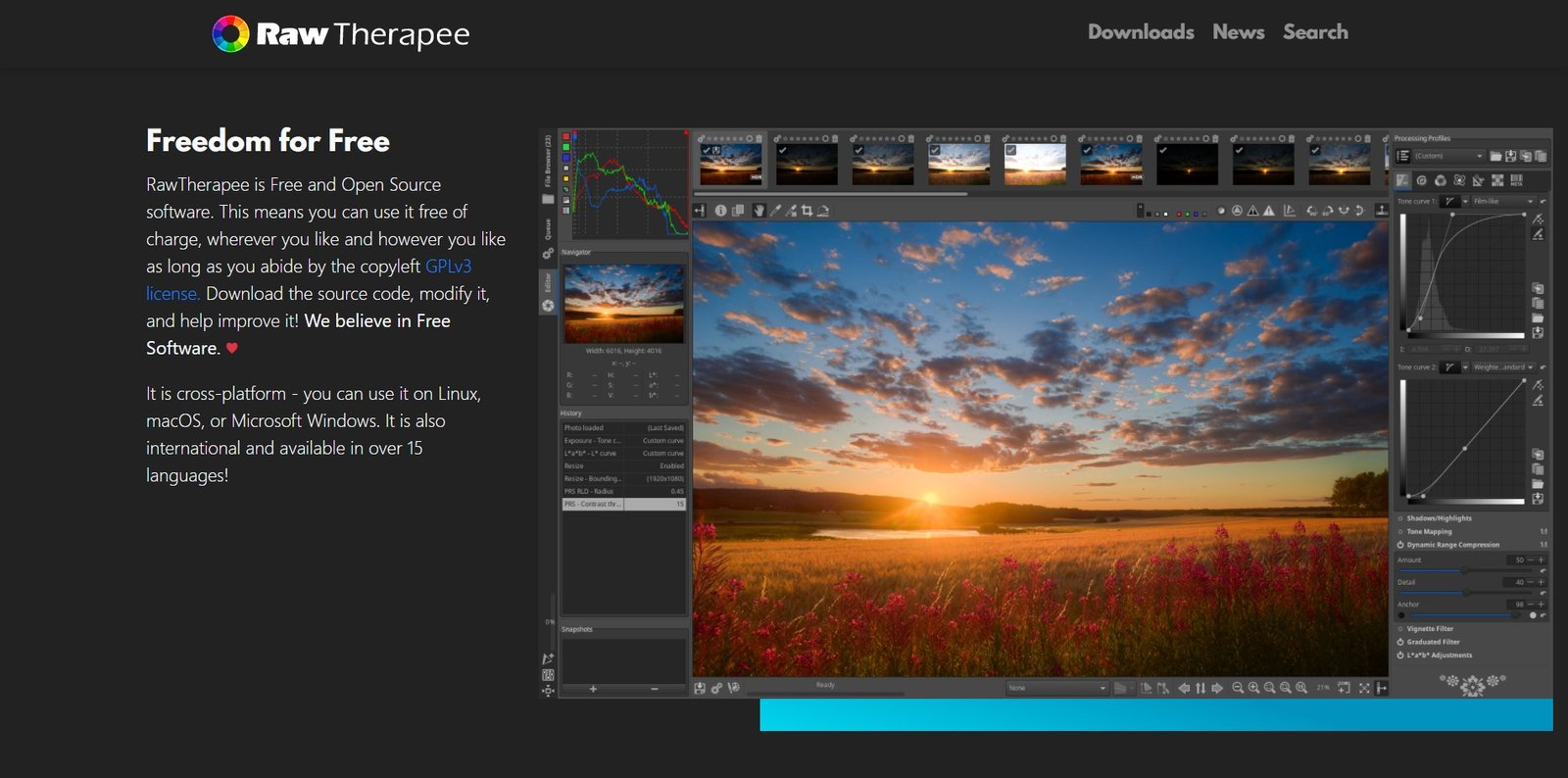 If you're looking for a free alternative to Adobe Lightroom, take RawTherapee out for a spin. The software provides hundreds of bug fixes and raw format support improvements that make it great photo editing application compared to its paid competitors like Adobe's offering.
Still, with the recent releases providing "hundreds of bug fixes speed optimizations and raw format support improvements," RawTherapee is many photographers' favorite choice when it comes to free Lightroom like photo editors.
If you choose this one over the previously mentioned app, which may not suit your workflow so well any way. See if they can accommodate what your photography needs are before committing yourself fully into one or another tool in either category.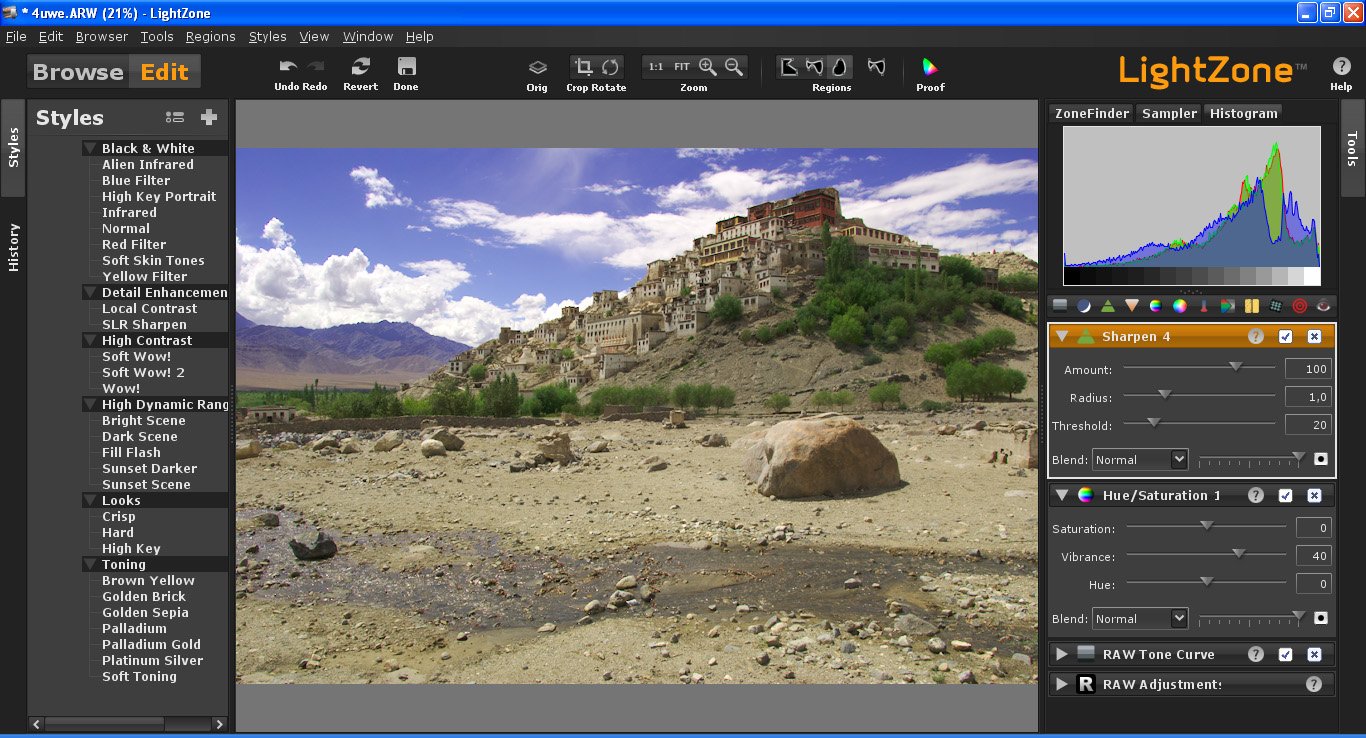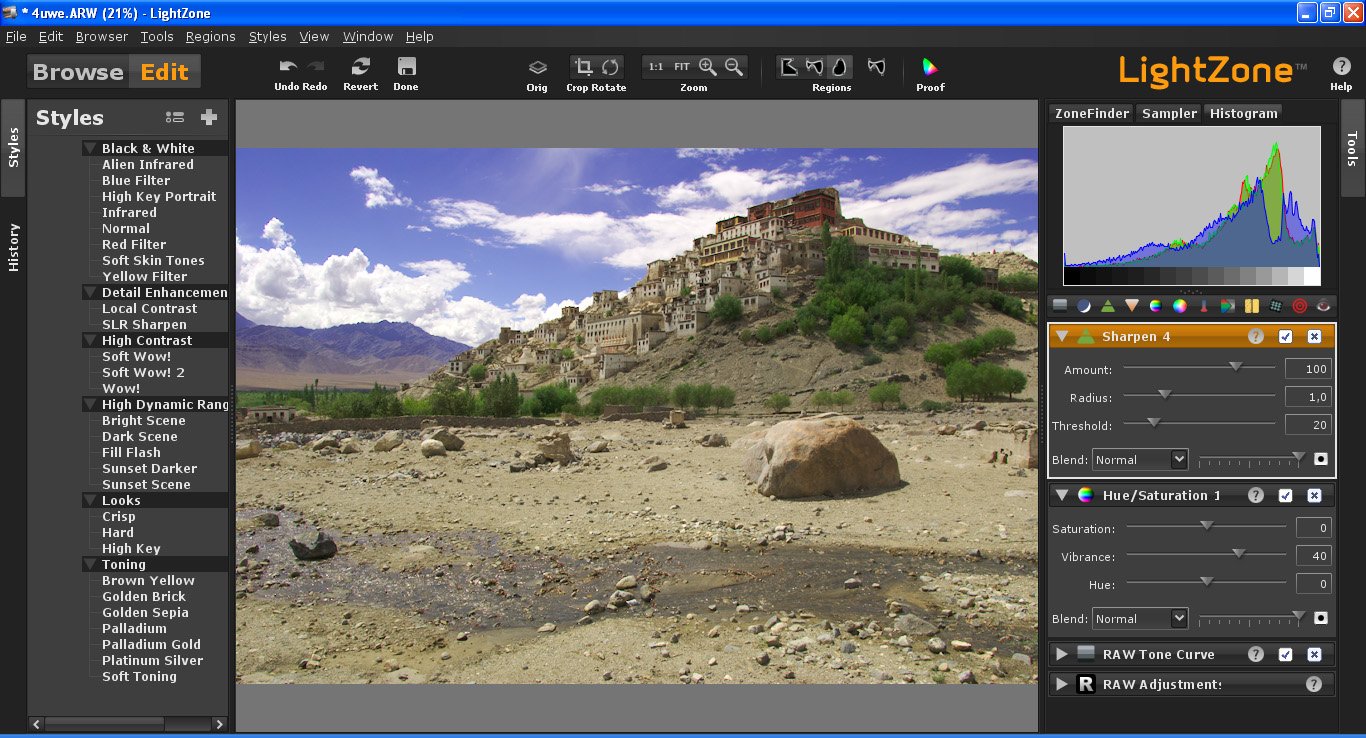 LightZone is another fair option as a free Lightroom alternatives. It was originally developed as commercial software but later taken up by the LightZone Project in 2013, and made it open source software that year.
If you're looking for something different than what's offered with other apps like Adobe Photoshop or GIMP, this might be worth giving a shot since there are definitely some strong conceptual differences between both software.
One of which being its concept of Zone Mapping and Relight tool (which have won fans to users).
As LightZone has fewer features than Darktable or RawTherapee, it can be a plus or minus depending on what you're looking for.
For example, its UI works well with your workflow if you're into black and white photography as the zone mapping tool is unique to this program alone.
Overall though, I would recommend either DarkTables B/W module (which comes in through an add-on) over learning how to use LightZones tools because of their robustness.
But then again there are some who prefer less rather than more when they edit photos so that may not always apply!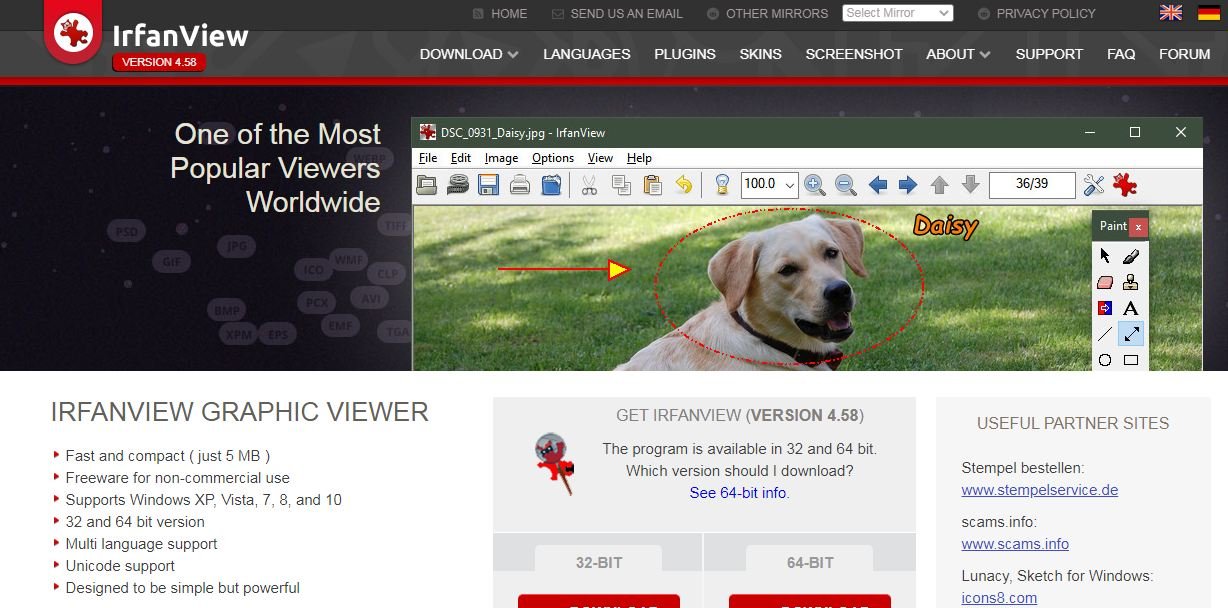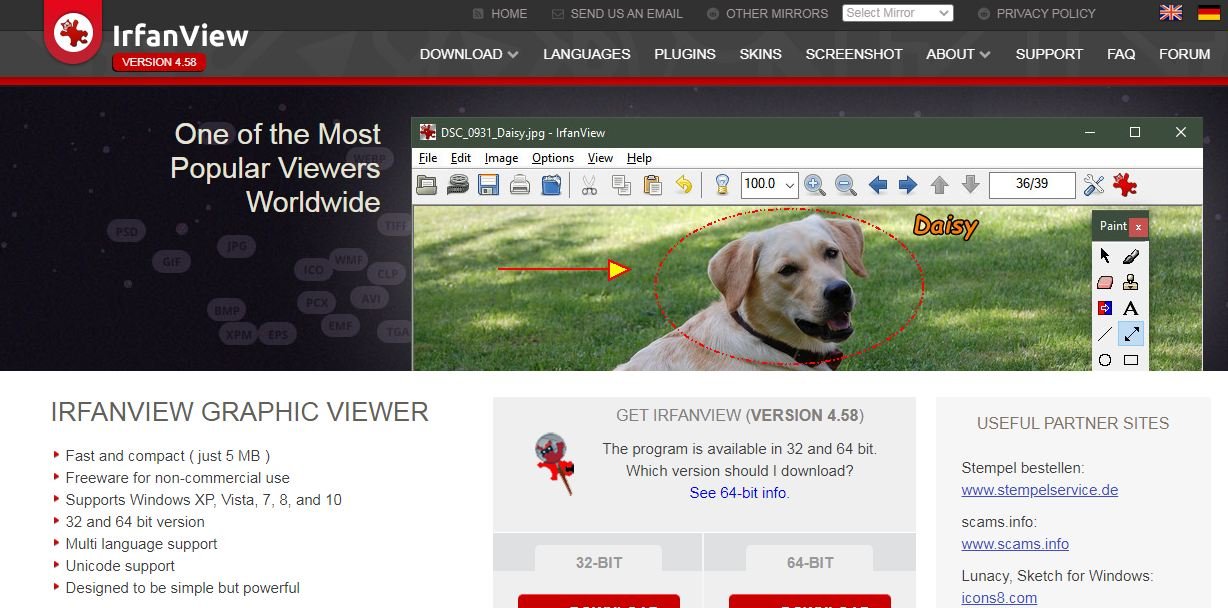 IrfanView is a great free software to try. It has many features and works with various file formats, including music and video files.
Editing-wise it comes with all the standard photo adjustment tools one would expect in addition to decent Raw image rendering. That makes IrfanView worth taking a look at when you're looking for another Lightroom alternative option.
It is especially speedy when it comes to photo processing. It can process hundreds of photos in less than an hour. That makes it a good choice if you have many images that need editing at once.
The cataloging feature in IrfanView is stronger compared to the other programs mentioned here (except Digikam). With its strong batch editing capabilities, it also has powerful metadata management tools for those who need them regularly.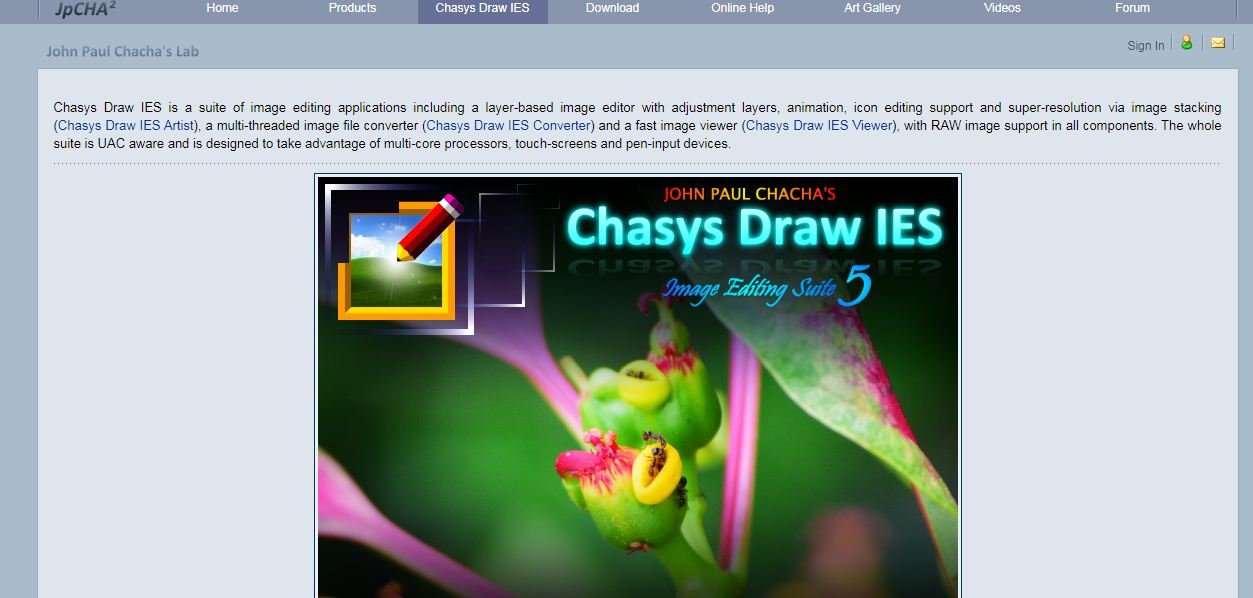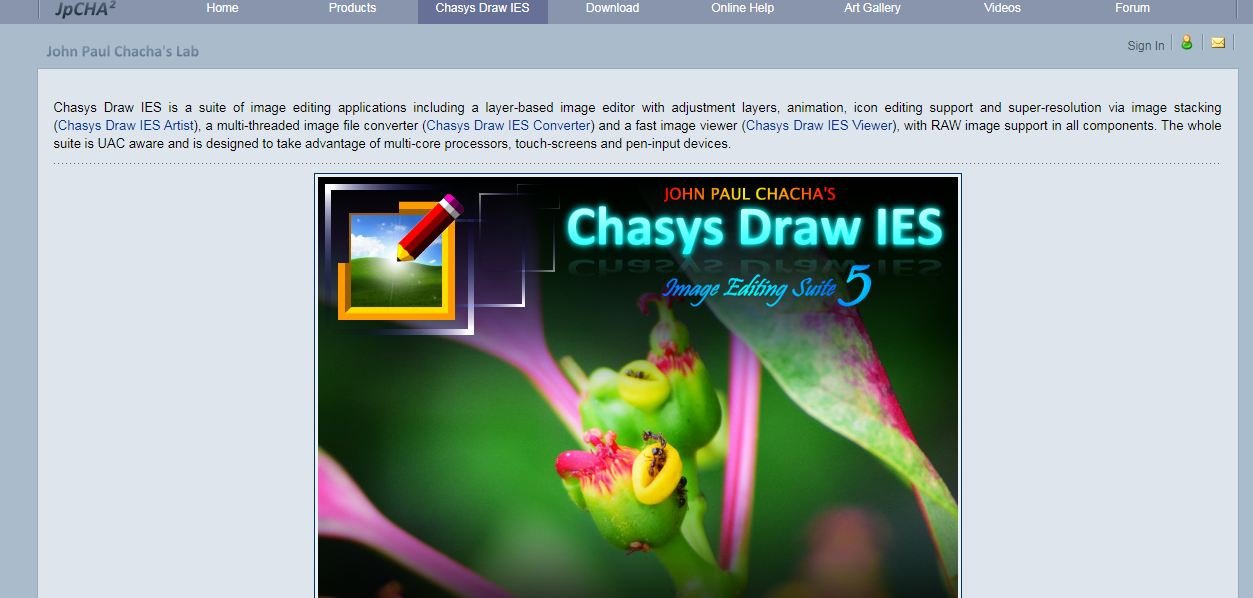 Chasys Draw IES is a suite of free Windows image editing applications. It has different types of editors like layer-based, icon editor for quick access to images and more! Each application offers lightning fast conversion speeds with raw support.
It is an open source software that can be used in many aspects when it comes to working on digital images such as layers, icons etc.
The files are converted quickly. Thanks to the multi threaded nature which allows multiple tasks at once without slowing down your computer's performance significantly. Thus, making each task lightening fast compared to its counterparts in other suites/applications.
This photo editing software suite has a ton of different tools you can use depending on your needs. For example, it includes noise reduction and healing/clone stamp options for single images. Also, multi-frame super resolution for stacked photos.
The software supports RAW files in a fully integrated Camera RAW plug-in. It comes with several options for high speed processing, making it one of the best tools to use when editing photos.
Features:
Chasys Draw IES Artist has a lot of notable features for photo editing. To name just a few, there is:
free-style layering,

support for tablets/pens/styluses with pressure control

and noise reduction through stacking images among many others that you won't find in Lightroom.
You can also create photos using this software which doesn't have all the features present in Chasys Draw IES Artist.
Many people don't realize how feature rich Chasys Draw IES artist really is when it comes to image creation as well as enhancement. That's because they tend to focus on its strength- Photo Editing Software.
There are so much more things you could do including but not limited too adding layers freely without restrictions


Capture One is one of the foremost professional Lightroom alternatives. The most versions cost a pretty penny, but there are two that can be had for free. These are Capture One Express for Sony and Fuji users.
Capture One Express is similar to CaptureOne Pro in its workflow. They both offer basic editing tools as well as all the essential features like Raw image rendering (the best in industry if you ask me). However, this version has fewer bells and whistles than its counterpart does.
Capture One Express has accurate color rendition. It is the best free alternatives to Adobe Lightroom for Sony or Fujifilm photographers.
What separates Capture One from other editing software like Adobe Photoshop and GIMP, is its accuracy in recreating colors with different camera models. It's better than what you get out-of-the box on most cameras today.
On top of this already great feature set, if you shoot any DSLR such as a Sony A7 III (for example) or an X Series mirrorless by FujiFilm (such as their latest flagship model).
There are even more reasons why Capture One could be your ideal choice when looking at alternatives to using.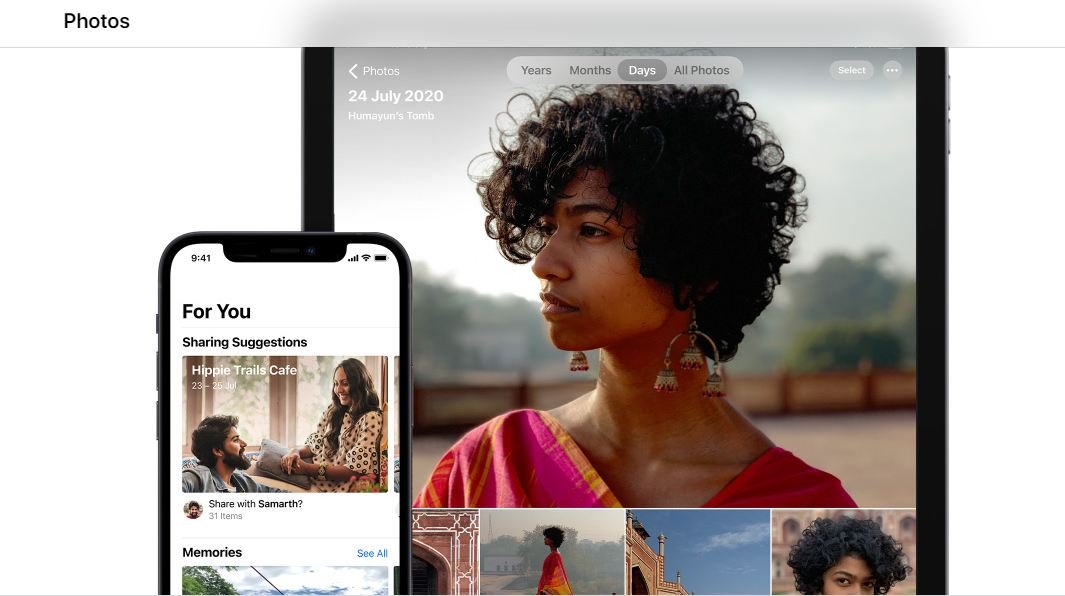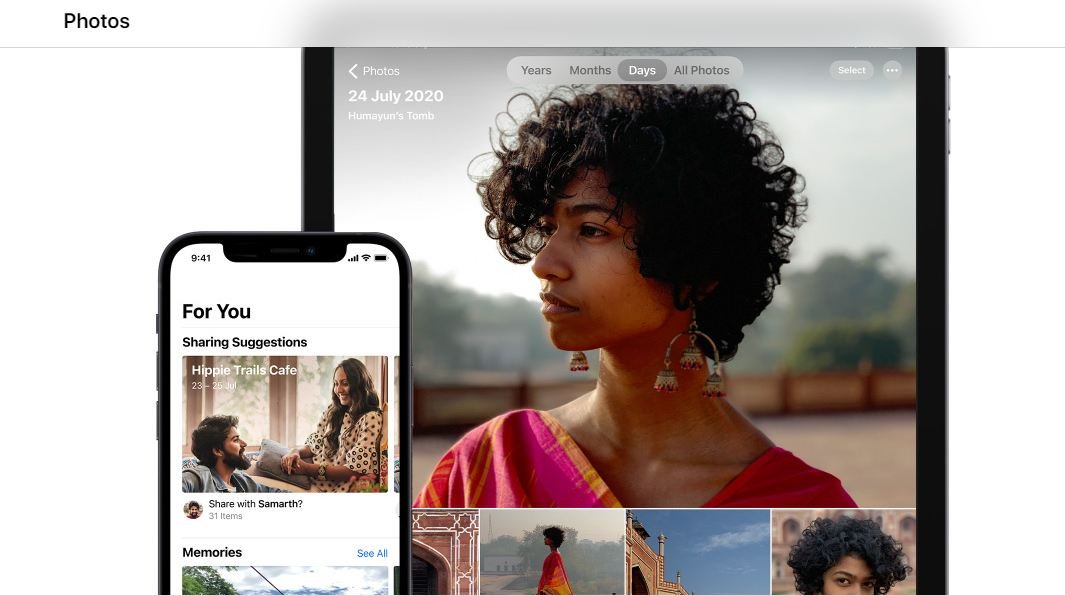 Apple Photos comes bundled with every Apple computer as a free Lightroom alternatives. Over the years, it has evolved into a fully-fledged non-destructive editing program and photo management tool. Hence, best for all level of photographers.
With macOS Catalina release, you can now search your photos intuitively based on their content to find what you're looking for fast.
Also, there's powerful tools such as Local Adjustments in Edit mode. This allows more control over how images look when they are edited than before such as things like Graduated Filter or Radial filter adjustments. These are similar to those seen in Adobe Photoshop Lightroom & Capture One Pro respectively.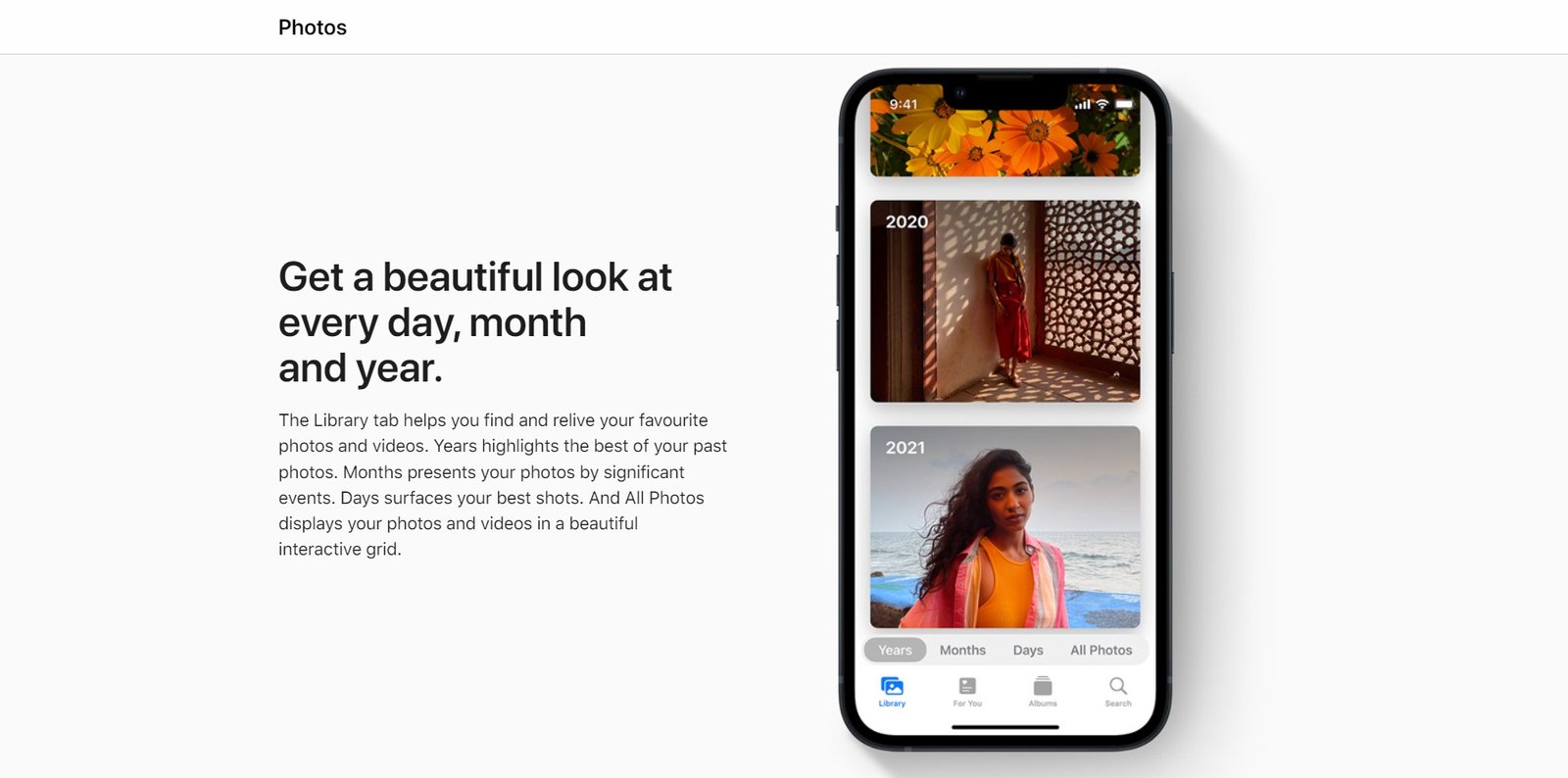 The Lightroom CC Mobile app has made it easier and easier to integrate with the photos you already take on your Apple device. But they'll never be a totally 'native' solution like Photos.
Photos uses A.I. to highlight what it considers to be your 'best shots' with larger previews that come alive as if you were viewing them on mobile devices. That's something no other alternative can do better than this photo organizing service from Adobe Systems Incorporated (Lightroom).
FAQ's on 12 Best Adobe Lightroom alternatives For Image Editing
Should I edit in Lightroom or Photoshop first?
If you are getting started with photography, Lightroom is the place to begin. You can add Photoshop to your photo editing software later. In short, when editing a portrait photo in Lightroom, you can make many global adjustments: white balance, contrast, curves, exposure, cropping, etc.
What is the difference between Adobe Lightroom and Adobe Lightroom Classic?
Lightroom is the new cloud-based photo service that works across desktop, mobile, and web. Lightroom Classic is the desktop-focused digital photography product.
How much space do you need for Lightroom?
The Lightroom plan includes Lightroom with 1TB of photo cloud storage. It's the ideal option for photographers who want to access and edit their photography anywhere. The Creative Cloud Photography plan includes Lightroom with 20GB of photo cloud storage, Lightroom Classic, and Photoshop.
Can I use both Lightroom CC and Lightroom Classic?
We've been thinking about Lightroom CC and Lightroom CC Classic as an either or situation. ... You should be using BOTH Lightroom CC and Lightroom CC Classic! When used together correctly, you can FINALLY sync and edit your photos ANYWHERE, including on your mobile devices!
Is 20GB enough for Lightroom?
The Adobe Photography Plan (20GB) is the standard plan that's best suited for most photographers. It includes Adobe Photoshop, Lightroom Classic, Lightroom, Lightroom Mobile and Photoshop for iPad.
Conclusion
While viable Adobe Lightroom alternatives do exist, there are usually some sacrifices to make. The reason why Adobe Lightroom has been an industry standard for so long!
With its useful Apple and Android mobile app, it's a fast way to get your RAW photos looking great!