Welcome to the world of digital creativity on your iPhone! In this era of seamless multimedia sharing, the ability to combine videos directly from the palm of your hand has become an invaluable skill. Whether you're a content creator, a social media enthusiast, or simply someone who loves preserving memories in a unique way, knowing how to combine videos on your iPhone opens up a plethora of opportunities to tell your stories, showcase your experiences, and express your creativity.
From merging clips of memorable moments to crafting engaging video presentations, this guide will walk you through the simple yet powerful methods and tools available on your iPhone to effortlessly merge and weave together videos, giving you the power to transform raw footage into captivating visual narratives.
So, grab your iPhone, unleash your imagination, and let's dive into the art of combining videos to create something truly extraordinary.
Method 1: Using iMovies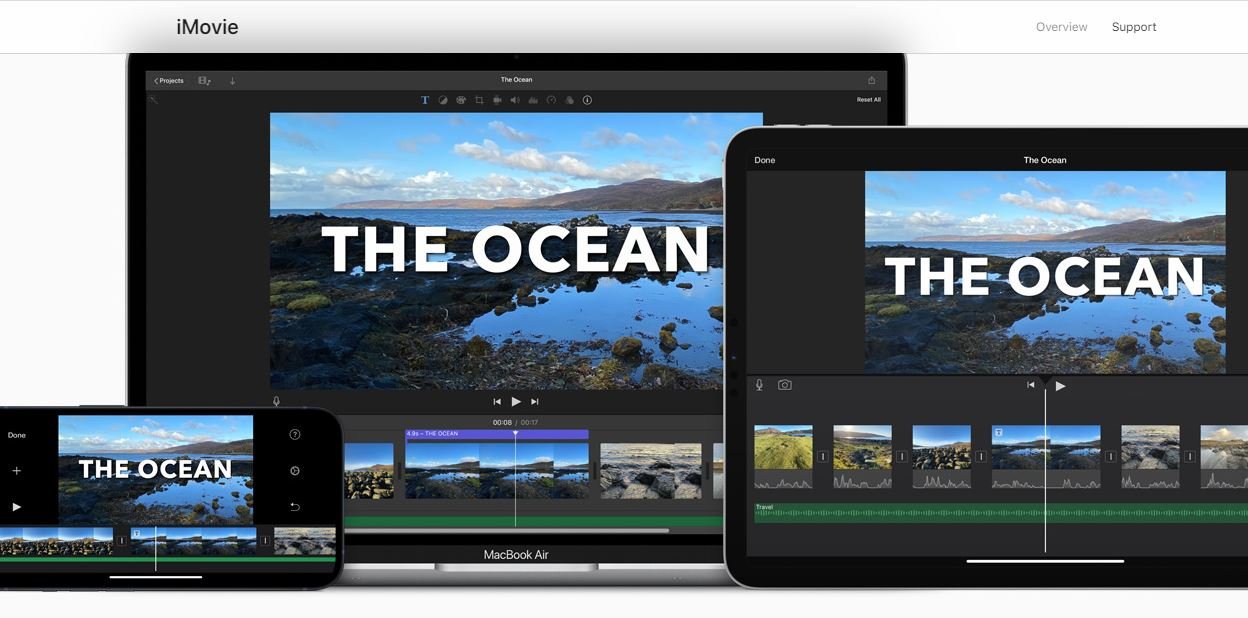 One of the apps listed in this post allows you to merge videos on the iPhone using iMovie. A beautiful movie can be created using iMovie.
Using the app, you can transfer videos from one iOS device to another via AirDrop or iCloud Drive after combining videos on iPhone.
Apple's iOS and Mac operating systems come with an excellent video editing program called iMovie. Those of you who have ever played around with your Apple device and edited videos have probably come across this app.
With this program, you can edit videos of professional quality, proving how versatile it can be. It's free for both the iPhone and Mac, and you can combine videos with it.
Learn how to combine videos on an iPhone using iMovie
Step 1. You should start by downloading the iMovie app. Download iMovie from the App Store and install it on your device.
Step 2. Launch the app from the springboard on your iPhone after it has been installed.
Step 3. You will find three tabs at the top of the main screen of the app. You can create a new project by selecting and tapping the Projects tab. From the following screen, click Create Project.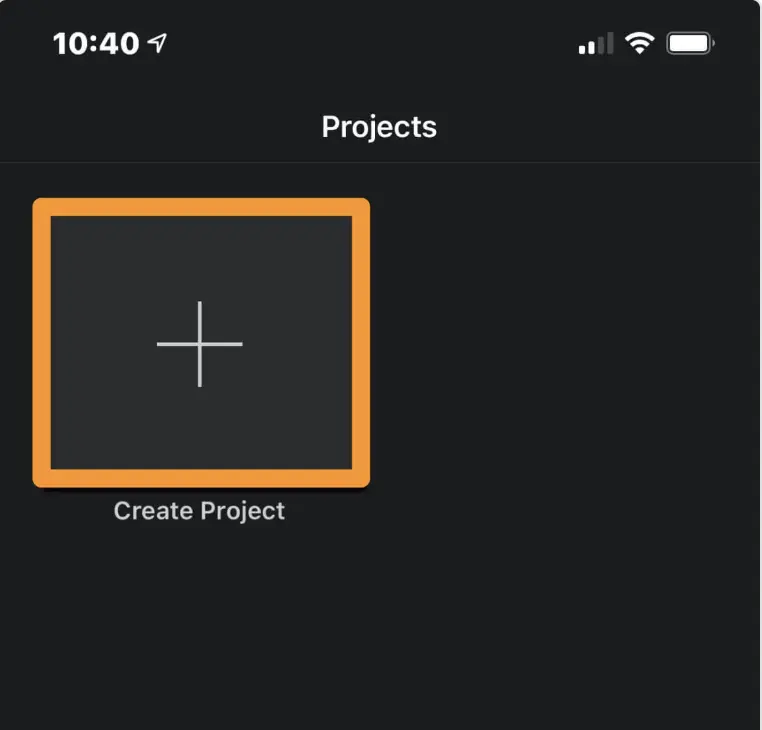 Step 4. Select from a list of the types of projects you are interested in. You'll be editing a video, so you should choose Movie.
Step 5. From there, you will be able to choose videos from your camera roll for your project. At the bottom, tap Create Movie after selecting both videos that you want to combine.
Step 6. On the following screen, you can add effects or transitions if you wish. You can then save your combined video file by tapping on Done at the top-left corner.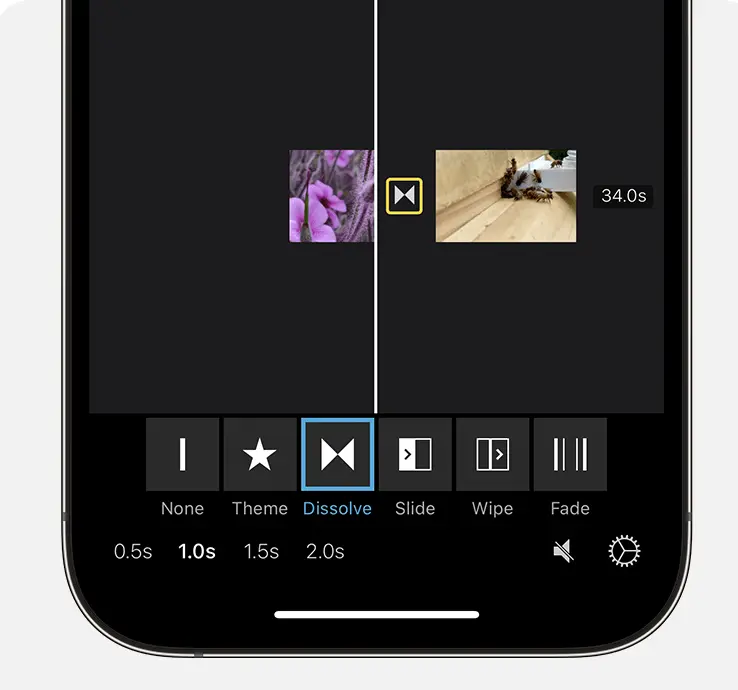 Your two videos should be combined into a single file. Please keep in mind that this can be done for free, so you don't have to pay anything.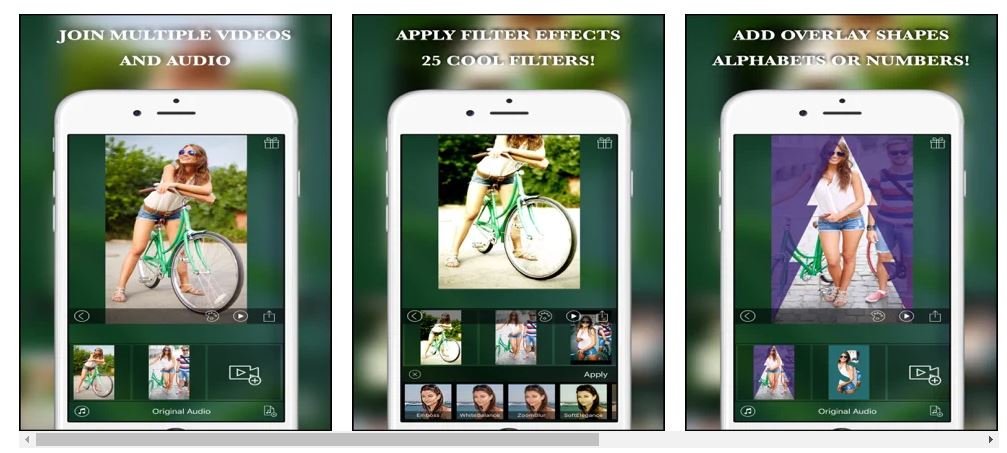 You can use the Video Mixer app if you intend to keep a video editing app on your iPhone solely for blending videos. It does only one thing well: it helps you combine two videos on your iOS devices.
It is also a free app that you can download from Apple's App Store. After that, you just have to tap a few times to combine all your videos. Using Video Mixer, we demonstrate how to merge two videos on an iPhone.
Steps to Combine videos on your iPhone using Video Mixer:
Step 1. Download and install the app on your iPhone by opening the App Store and searching for Video Mixer.
Step 2. Once the app has been installed, launch it. Tap the Create new project option on the main screen. From here, you can start a new project.
Step 3. On the following screen, you can select how the output should appear. There are three options available. There will be ads in the other two, except the first one. Please select your preference.
Step 4. The following screen allows you to add a video to your project by tapping the + (plus) sign. To add the first video to the app, simply pick it.
Step 5. Add a second video to the app by tapping the + (plus) sign again. From your Camera Roll, select your new video.
Step 6. Tap on the option at the top once you have added both videos. Your videos will be merged.
Also Read:
FAQs
Are there any recommended third-party apps for merging videos on iPhones?
Yes, there are several third-party apps for merging videos on iPhone like Video Merger, Clips, and Splice offer simple solutions for merging videos on iPhone.
Will merging videos affect their quality or resolution?
The quality of the merged video depends on the original video files and the app you're using. Generally, if the videos have high quality, the merged result should maintain a similar quality.
Can I edit individual clips after merging them on iPhone?
Once you've merged the videos, most apps don't allow you to edit individual clips separately. It's recommended to edit clips before merging.
Can I trim or cut sections from the videos before merging them on iPhone?
Yes, you can trim or cut specific sections from your videos using video editing apps before merging them.
How do I save/export the merged video from my iPhone?
After merging and editing, you can typically export the merged video in various formats and qualities, such as 1080p or 4K, using the app you used to merge the videos.
Final Words
In final words, combining videos on an iPhone has become a seamless and user-friendly process, allowing individuals to create captivating and cohesive video content right from the palm of their hands. With the array of user-friendly apps available, such as iMovie and third-party options, users can effortlessly merge multiple video clips, apply transitions, add music, and enhance their videos with creative flair.
By following the step-by-step guides provided in this article, users can confidently navigate the process of combining videos on their iPhones. Whether for personal memories, social media content, or professional projects, the ability to merge videos empowers users to tell more engaging stories and share their experiences in a visually appealing manner.
As technology continues to advance, the tools and features for video editing on iPhones are likely to evolve, offering even more possibilities for creative expression. Remember to explore and experiment with different techniques, effects, and styles to produce videos that capture your unique vision. So, unleash your creativity, combine those videos, and share your stories with the world.