Daily usage and charging of a laptop can cause problems with the charger. Additionally, if your model becomes outdated, it might be difficult to replace the charger. So, you may be wondering how does one charge a laptop when one doesn't have a functioning charger?? An iPhone? Yes, you've guessed it correctly. Due to the widespread availability of iPhones, regardless of model, in homes nowadays, Using an iPhone to charge a laptop is maybe possible.
But does Use an iPhone to charge a laptop ideal? If you have this question, I've got you covered. Because I'm going to tell you today if you can use your iPhone to power your laptop or not. Read the entire article to find out if the answer is yes or no and why.
How does an iPhone charge a laptop?
While discussing using an iPhone to charge a laptop, let me be clear that you cannot charge a laptop with an iPhone because the USB A port only provides output. Additionally, an iPhone's power is insufficient to fully charge a laptop's large battery.
Finally, even if you manage to find a laptop with a USB port, the absence of the reverse charging feature prevents your iPhone from being able to do so. I now understand what you are thinking. You might be asking yourself, "If the iPhone 12 has reverse charging, why can't I charge my laptop?"
That's probably because your laptop doesn't like your iPhone. (I'm joking!) Although your iPhone 12 has reverse charging ability, it still only works with tiny devices like MagSafe charging packs. That's all; the iPhone 12 does not support the charging of mobile devices, laptops, or tablets.
I hope I made my argument clear, so if somebody ever suggests charging your laptop with an iPhone, don't fall for it! It's not like you have no other options, so how about charging your laptop with your Android phone? I want to tell you about something…
Can I charge my laptop using my iPhone?
This is the second approach I'm going to share with you because I've previously explained above how to charge a laptop using an iPhone and you know everything about that. However, I should make it clear that I'm not a big supporter or user of charging a laptop using a phone.
That's because there are a lot of different solutions available, such as charging your laptop using an adaptor or a car battery. However, I wish to talk about this perplexing subject so that you don't mess up anything!
Please be aware that this is the option you should try the least.
Let me tell you something: you can use a modern smartphone as a backup power source. Naturally, as I mentioned above, the batteries in your smartphones are not able to withstand nearly as much charging as the laptop battery needs. Consequently, this has some substantial disadvantages for this way of charging devices.
First of all, compared to a laptop, a smartphone's battery won't need to be charged for more than 30 minutes even if it is entirely discharged. Therefore, bear this in mind while considering how to charge a laptop with an iPhone or other mobile device. Because it is clear that charging a huge laptop battery for 30 minutes with a phone battery is insufficient. A laptop battery cannot be fully charged in 30 minutes using a phone battery.
Additionally, if we apply usual thinking, you would have used your only battery to change the wither, which is absurd at least in my opinion. As a result, you can utilize this way of charging a laptop with a phone if your laptop battery dies while you are in your car, as I previously mentioned. You can also recharge your phone later.
How can I use my iPhone to power my laptop? Explaining the C port method
Let's talk about cell phones instead of iPhones. To start, you'll need a USB Type-C to install the charging rather than using the laptop to do it. Additionally, a laptop with a USB Type-C connector and a USB Type-C cable is required. so that receiving charges is made possible.
The next step is to connect your phone to your laptop's USB-C port. Find your phone's USB settings right now. Depending on whether you're using an Android or iOS device, this can be different.
I'll explain how to charge a smartphone instead of a laptop with an iPhone, but both IOS and Android will work with this technique.
You must select the option to give power regardless of your OS. When you do that, you'll see that the smartphone battery runs out quickly and that the laptop battery charges right away.
So, when you requested how to charge a laptop with an iPhone, this was a tough replacement. Even though I've described this approach, I won't recommend that you do it frequently.
That's because it can have an impact on your phone's battery life. However, if you find yourself in a position where your only option is a mobile device and a USB C cord, you can give it a shot.
The other option is to use a battery pack that is specifically designed to be used for charging.
Since I haven't finished yet, let me briefly describe this trick so that you can clear up any remaining questions.
How can I use my iPhone to power my laptop? Different approach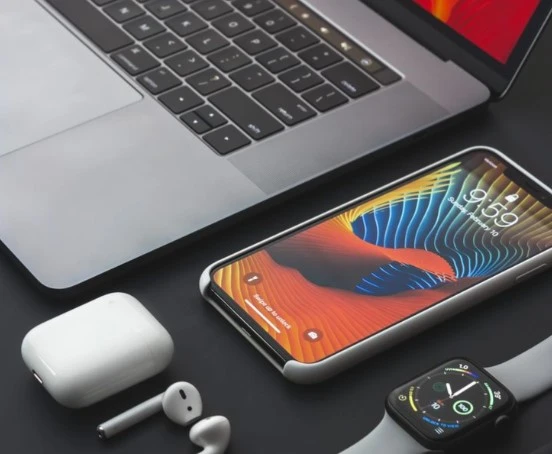 If your laptop has a USB A port, you can bring a USB C cable along with your charged phone. Connect one end of the cable to the mobile device, then connect the other end to the USB C port of the laptop.
You can now switch it on by choosing the power supply option from the USB settings on your mobile device. That's it; your phone will now turn into a power supplier and your laptop will charge quickly.
FAQ
Is Using an iPhone to charge a laptop valid satement?
No, you cannot use an iPhone to charge a laptop because both devices have USB A connectors, which supply power but do not receive it.
Why can't I use my iPhone to charge my laptop?
Your iPhone's sharing supply range is constrained, and its power or battery supply is less abundant than a laptop battery. Therefore, this won't be enough for a laptop. Additionally, both your laptop and your iPhone have USB A ports that are ineffective for charging devices.
Conclusion: Using an iPhone to charge a laptop
There you have it, then. It won't be a good idea to start any such experimental project unless the technology is developed that enables phones to charge laptops effectively.
It is not feasible to charge laptops with iPhones. The iPhone 12 is the only model that has reverse charging. Additionally, this function is only for use with MagSafe Charging Packs. Even if there were a means to transmit electricity from a phone to a laptop, the iPhone 12's low power would prevent it from being viable.
Try to get a replacement laptop charger from an authorized vendor if the one that came with the laptop isn't functioning. If your laptop is broken, you may also attempt C2C marketplaces like eBay to discover used ones.
The key message is to avoid tampering with odd phone-related charging schemes. Both of your devices might get harmed. To keep your electronics safe, stick to tried-and-true methods.