If you want to start a WordPress blog, then it couldn't be easier than launching it with the SeekaHost.app WordPress hosting manager. 
The SeekaHost.app WordPress hosting manager is an easy way to buy WordPress hosting plans and domains. It allows you to manage both hosting and domain inside a single dashboard.
You can get online in less than a minute and start making money from your WordPress blog.
So, in this SeekaHost.app WordPress Hosting manager review, you will learn if it is really worth it..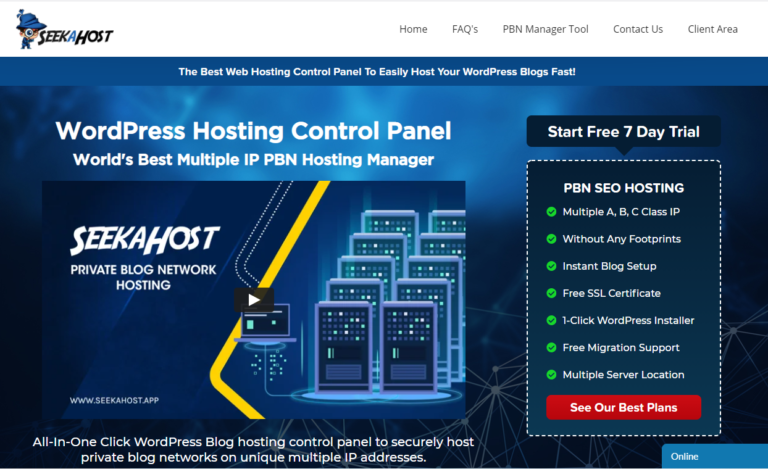 SeekaHost.app is relatively new in the hosting market, but has started gaining lots of momentum. This is because of the control panel simplicity that allows you to manage everything at one-click. 
When I say everything is manageable at one-click, I mean it. I have used their WordPress control panel optimized for blogging without worrying about technicalities.
Let me show you more about the SeekaHost.app WordPress hosting control panel. The panel is developed by an amazong team of developers who keep their focus on the ease of hosting websites. Owned by Fernando Raymond, the CEO of ClickDo which is one of the top SEO Agency in the London. 
What is a WordPress Hosting Control Panel? 
A control panel helps you add domains, SSL and backup your site just like cPanel. But the best cPanel alternative is managed WordPress control panel provided by SeekaHost.app
The reason you should choose the SeekaHost.app is because of the following reasons:
Create one-time account

Buy a domain at the cheapest price.

Host your domain with a WordPress hosting. No need to logout from the dashboard.

Install WordPress at one-click inside the WordPress manager.

Point your nameservers.

Install SSL certificate, and configure backups easily.

Build your blog using WordPress at one-click.
So if you are looking for a single dashboard/manager to manage & configure everything, then SeekaHost.app is the best choice.
How To Sign up For The SeekaHost.app?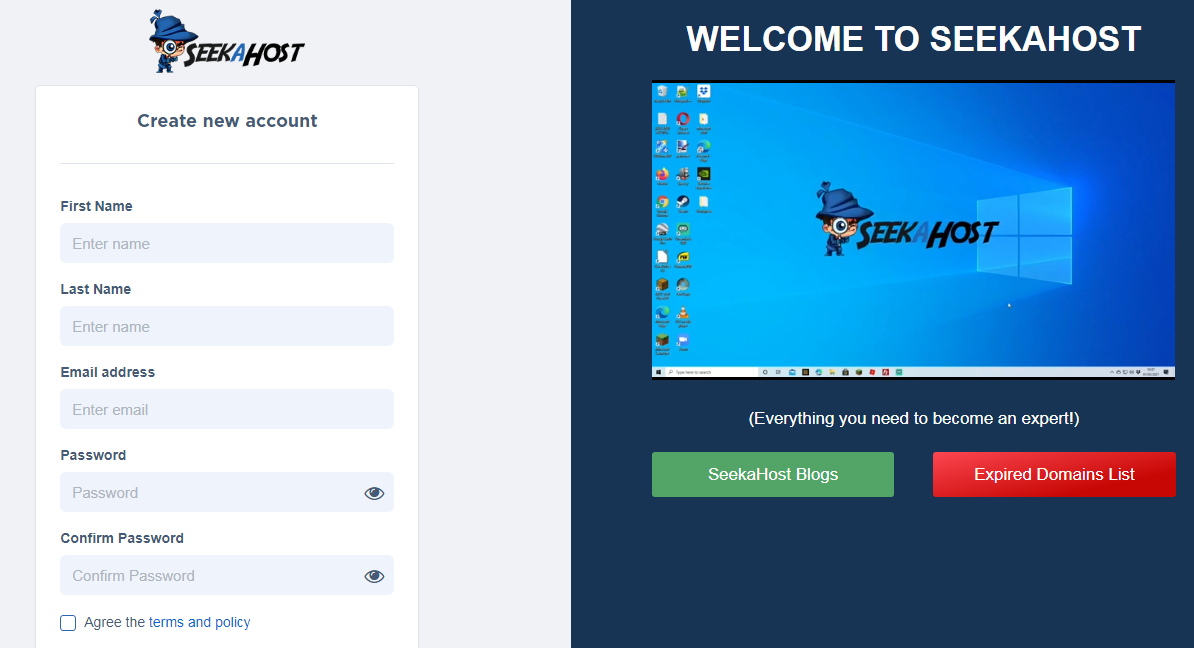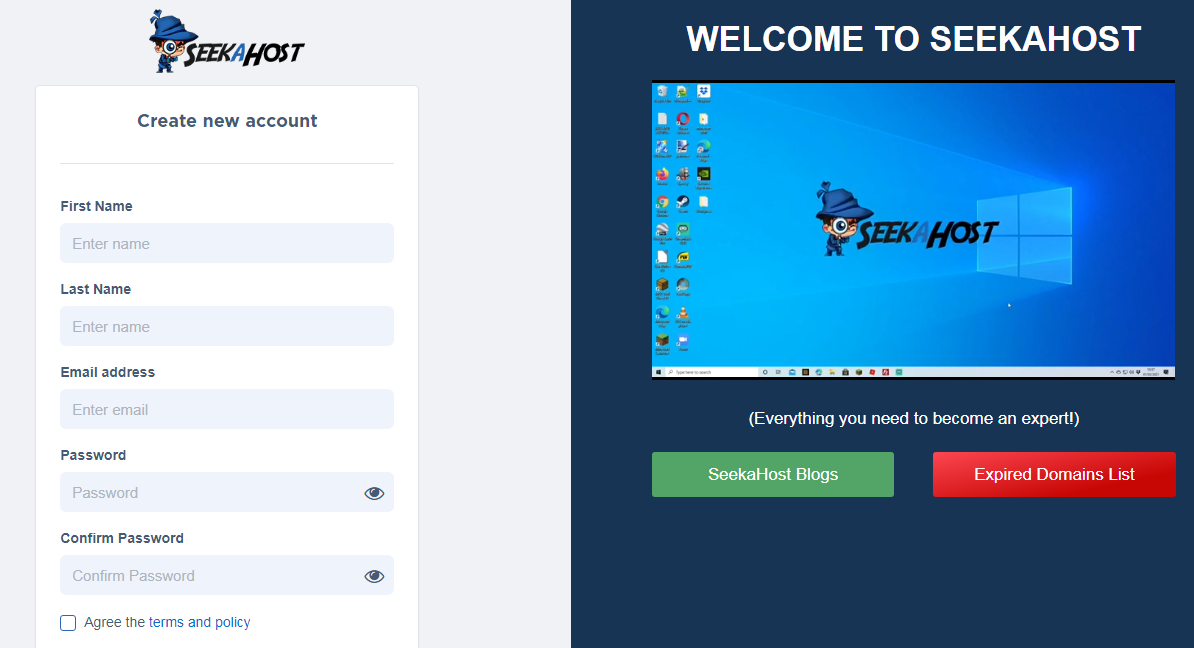 To sign up for the SeekaHost.app free trial, visit the SeekaHost.app website.
Click on Sign In on the top right corner of the website. Since you are a new user, click on Sign up to register a new account.
Enter your first name, last name, email address, and password. Check the terms and conditions box and click on Create New Account.
You can now test SeekaHost.app services free for 7 days.
Why Choose SeekaHost.app WordPress hosting manager?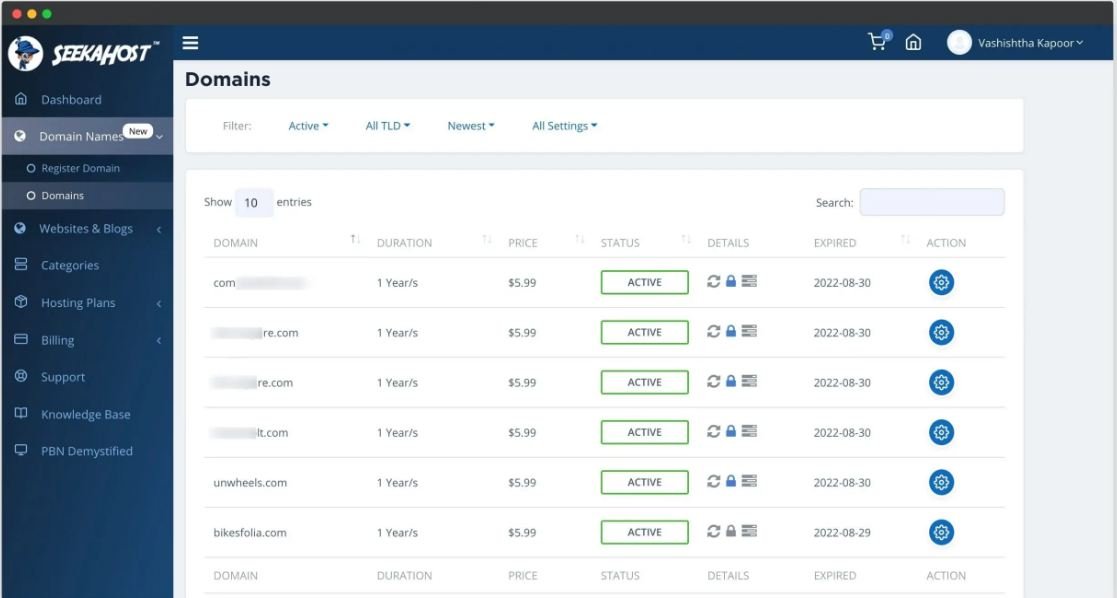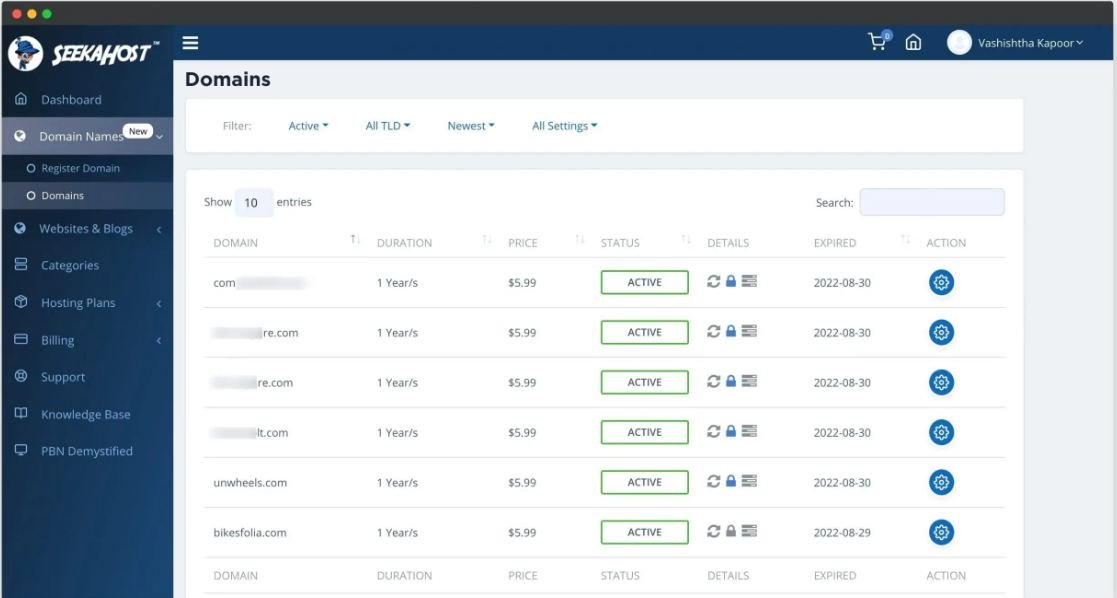 Most WordPress users are familiar with the WordPress technicalities and can manage their site very well. But most users having less or zero technical knowledge are looking for a less complex solution. 
The best solution to cPanel and Plesk alternatives is a WordPress optimized control panel. Traditional control panels tend to slow down WP sites and do not offer PBN features.
Whereas, SeekaHost.app features PBN to help you host expired domains or new domains.
This exciting web hosting control panel offers various features for bloggers to manage multiple blogs at one place. Features include:
All domains can be managed inside one dashboard. Also Google Analytics and Clicky to analyze website traffic performance.

Buy any hosting plans and upgrade or downgrade as per the requirement. 

At one-click access all the WP hosting and PBN hosting plans without leaving the app. 

Backup and imports & exports at one-click by contacting the support team from within the panel.

For any assistance, you can take help from the knowledge-base inside the dashboard.
SeekaHost WordPress Hosting Manager Features: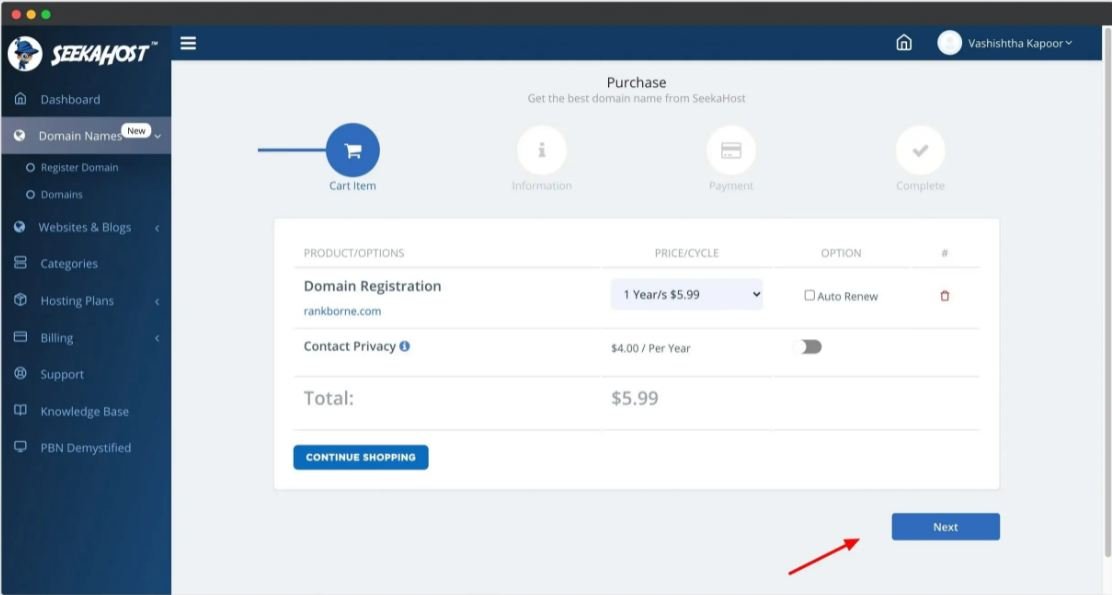 This is a truly amazing control panel that allows you to manage everything in one dashboard. When you sign up for the SeekaHost.app WordPress control panel, you get the following features:
Get all the PBNs listed and website overview inside the control panel.

Get your blog launched with WordPress at one-click. The WP blog installer is a time-saver and helps you launch your WP site in under a minute.

Once you point your nameservers, you can activate the SSL certificate at one-click. The padlock gets activated on your site instantly. 

You can choose between the PBN hosting, Blog hosting and WordPress hosting anytime you want. This is the best way to switch your hosting plans inside the same dashboard.

Register as many domains you want inside the control panel and then host it immediately by choosing any hosting plans.

Free Google Analytics and Clicky data tracking already set-up inside the dashboard.

Monitor your site statistics such as disc usage. This will help you realize the best time to switch your hosting plan.

Access articles and FAQs in the knowledgebase to get answers instantly without waiting for someone else.

Download the backups at one-click anytime you want. This helps you restore the data if your site is under attack or the changes you made were not proper.
Pros and Cons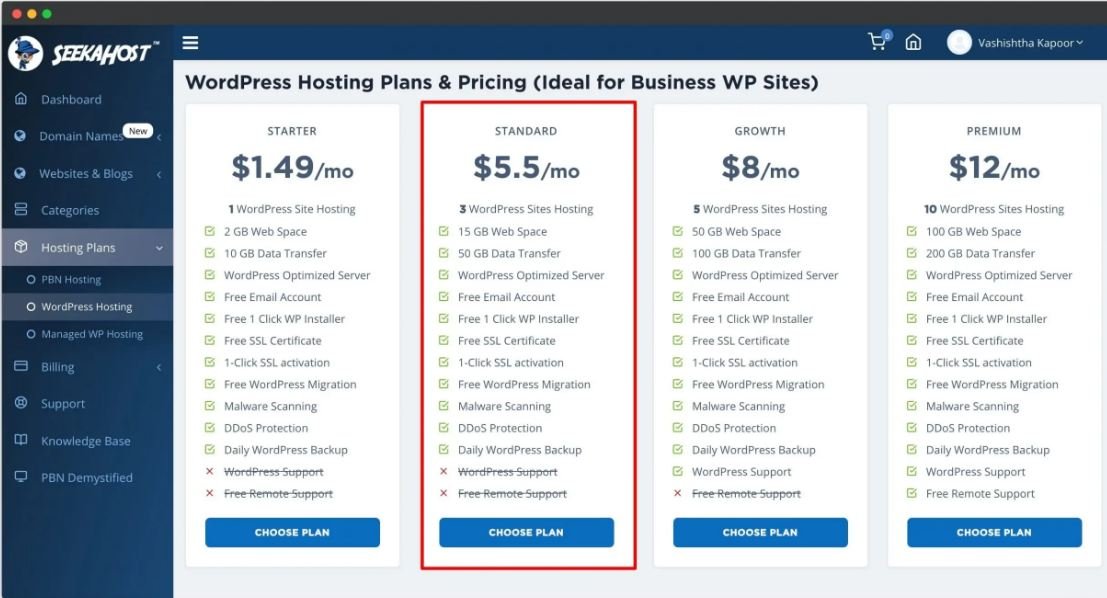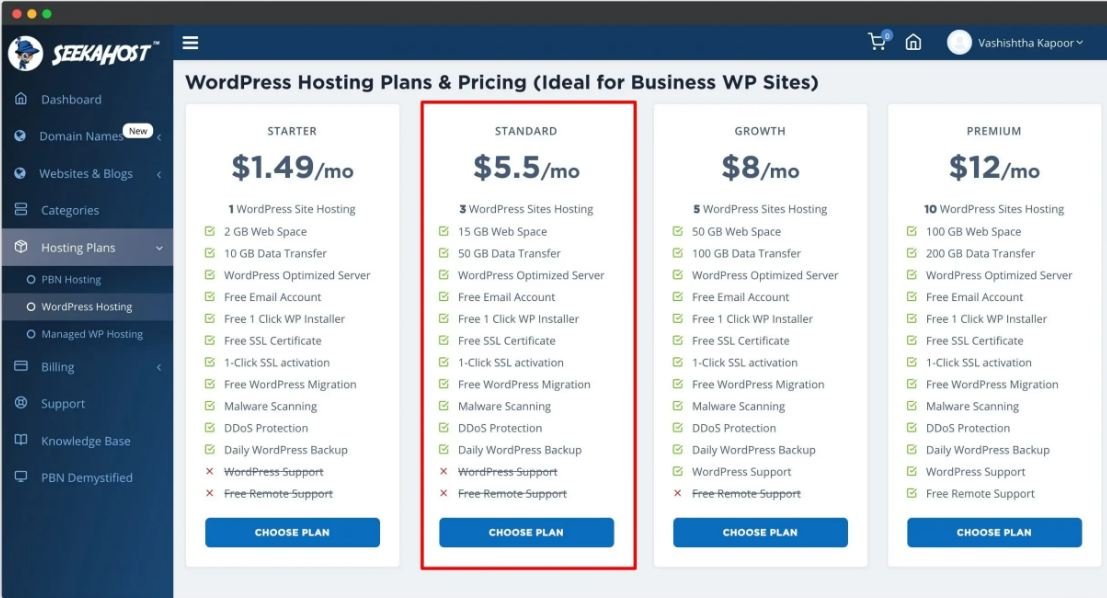 Pros:
One unified dashboard to manage domains and hosting.

One-click SSL activation.

Backup anytime.

PBNs.

Buy any hosting plan and upgrade or downgrade anytime.

Cheapest domain registration.
Cons:
Haven't found one till now.
Frequently Asked Questions (FAQs)
What is SeekaHost.app WordPress hosting manager?
The SeekaHost.app WordPress hosting manager is a control panel allowing users to buy domain and hosting from a single dashboard.
Does SeekaHost.app offer a free trial?
Yes, there is a 7-day free trial with no contracts or commitment.
Is SeekaHost.app good?
It is the best WordPress hosting manager that allows you to take backups at one-click and even activate SSL certificate at one-click.
Which is the best plan to choose at SeekaHost.app?
If you want to start a WordPress blog, then you can go for the $3 per month hosting plan to host one website with a free SSL certificate.
My Verdict:
I have been blogging for more than 5 years and in my blogging career I haven't seen such a thing. This is crazy as it allows me to have many multiple blogs and websites inside one dashboard. 
If you want to learn the steps to start a blog and make money, then read more.