If you're looking for a reliable virtual private network (VPN) service, it can be tricky to decide between Surfshark and NordVPN. Both are highly regarded in the industry, offering excellent performance, extensive features, and generous pricing plans.
To help make your decision easier, we've compared the two services side-by-side. This article will evaluate their key aspects to determine which VPN offers better overall value.
What Is Surfshark?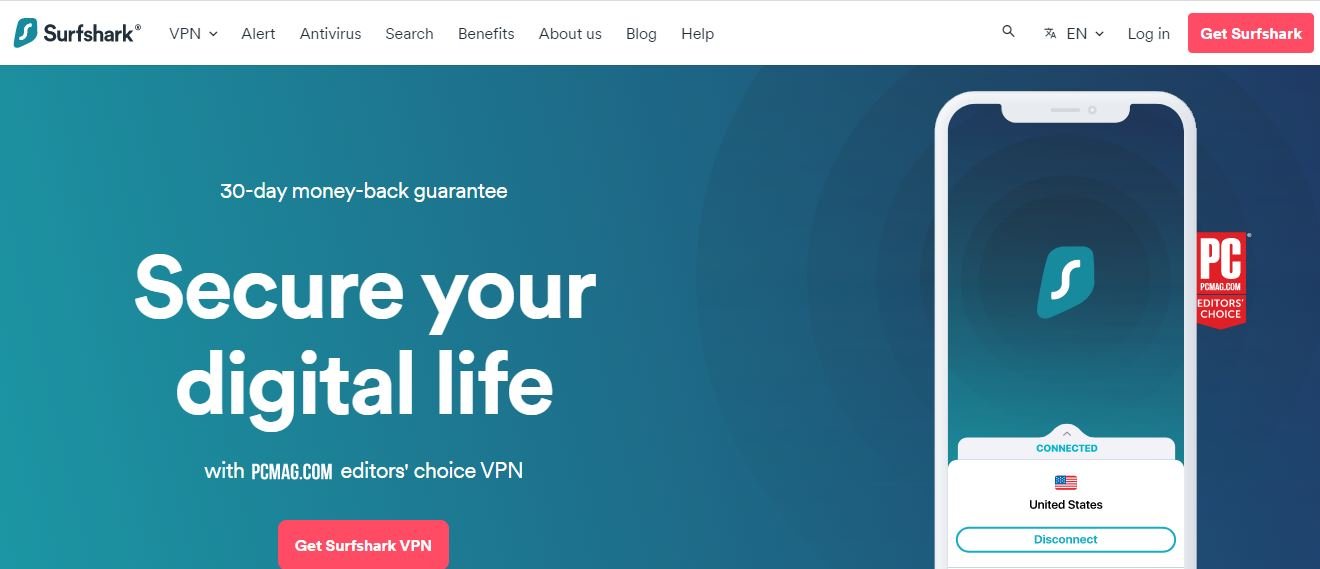 With the help of Surfshark, you can improve your online security instantly. Surfshark allows users to hide their IP address anytime and anywhere.
This means you can browse the internet without making your identity known to your Internet Service Provider. With Surfshark, you need not worry about anyone monitoring or tracking your browsing activities as it encrypts all of your data, ensuring maximum security and privacy against anyone interested in spying on your activity. You can also set Surshark to work at all times; this way, whenever you are accessing the internet, you can rest assured that all of your data is safe and secure.
Get connected with the help of Surshark today and enjoy a sense of satisfaction knowing that your information is always well-protected from prying eyes!
What Is NordVPN?
NordVPN's service gives you peace of mind when browsing on the internet. By allowing users to create an encrypted "tunnel" over the network, NordVPN ensures that all your data is kept secure and protected.
With a data encryption procedure that wraps each packet in an outer protocol to ensure privacy and security, users no longer have to worry about their online activities being monitored or potentially stolen. NordVPN makes sure that anything you send through the internet stays safe and sound.
Surfshark 🏆 Vs. NordVPN – Security
NordVPN and Surfshark allow users to connect using the IKEv2, and OpenVPN protocols. Surfshark also supports Shadowsocks and WireGuard, a newer and faster protocol known for being easier to audit. NordVPN has its proprietary protocol called NordLynx, which is based on WireGuard and emphasizes its "lean architecture." Both VPNs use 256-bit AES encryption, which is virtually uncrackable and scrambles traffic using a secret key.
NordVPN uses a 4096-bit RSA key for private communication with the VPN, while Surfshark uses 2048-bit RSA keys. NordVPN and Surfshark offer a kill switch on all platforms to protect against sudden connection loss and use private DNS servers to keep third parties from accessing internet traffic. They also both have cloaking technology to bypass VPN blocking and internet restrictions. NordVPN uses Obfsproxy to reshape traffic and hide the signs of VPN use, while Surfshark has its proprietary software called NoBorders.
Surfshark 🏆 Vs. NordVPN – Performance
When it comes to performance, both NordVPN and Surfshark offer impressive speeds. In recent testing, Surfshark's speeds reached 950Mbps or higher, while NordVPN's speeds were slightly lower at 820Mbps. However, NordVPN has a larger pool of servers, which may be useful for finding a more reliable connection. Both VPNs performed well and did not experience any missed connections. Ultimately, NordVPN and Surfshark offer reliable performance across various servers.
Surfshark 🏆 Vs. NordVPN – Features
NordVPN and Surfshark have excellent multi-platform support, with apps for all major platforms and a command line-based installer for Linux systems. They also offer privacy features such as automatic ad-blocking, malware-scanning, and browser extensions for Firefox and Chrome. However, it's worth noting that these extensions only secure browser traffic and do not allow for the anonymous use of applications like P2P clients or messaging apps.
NordVPN allows users to connect when using an unsecured WiFi network. At the same time, Surfshark has a split tunneling feature called Whitelister, which allows users to specify apps and websites that can bypass the VPN automatically. This feature is available on all platforms, while NordVPN only offers it on Windows and Android devices. One significant difference between the two VPNs is the connection limit: NordVPN allows up to six simultaneous connections, while Surfshark allows an unlimited number of connections.
Surfshark 🏆 Vs. NordVPN – Streaming & Netflix
Surfshark VPN and NordVPN can unblock Netflix and streaming services such as BBC iPlayer and Amazon Prime. In my tests, both VPNs could unblock content on these platforms without any streaming or playback issues.
Surfshark and NordVPN also offer access to multiple Netflix libraries worldwide, including those in Canada, the UK, Germany, and Australia. This makes them excellent choices for users who want to change Netflix regions and access content from anywhere. These VPNs are reliable for streaming and will likely give you access to any media you want to watch. You can contact their support staff through the live chat feature for assistance if you encounter any issues.
Surfshark 🏆 Vs. NordVPN – Torrenting
‼️ Disclaimer – We, NordVPN, and Surfshark do not support illegal torrenting. Torrents should be used only for legal file sharing and downloading
NordVPN and Surfshark allow torrenting on their networks and have servers optimized for P2P connections. They both offer strong AES encryption and secure VPN tunnels that can be used to torrent privately and securely. The VPN tunnels provided by these services will protect you from being tracked by your ISP. At the same time, torrenting will also prevent fellow peers from detecting your home IP, which can be a security concern if you connect to a questionable peer.
NordVPN also provides the additional use of a SOCKS5 proxy for torrenting, which Surfshark does not offer. It is worth noting that neither Surfshark nor NordVPN offer port forwarding, so if that is a feature you require, consider a different VPN. However, both VPNs offer excellent speeds and security for regular torrenting on both Mac and Windows devices.
Surfshark Vs. NordVPN – Gaming
NordVPN and Surfshark have apps for iOS, Android, macOS, and Windows, make them suitable for gaming. Both VPNs also have router compatibility, allowing users to set up the VPN connection on a compatible router and connect their console to the WiFi to protect it with the VPN.
In addition, NordVPN and Surfshark offer a Smart DNS service at no extra cost, providing another way to set up your console with a spoofed location to access foreign game servers. It is worth noting that a Smart DNS connection does not offer the same level of privacy as a fully encrypted VPN tunnel. The main difference between these two VPNs for gaming is that NordVPN is slightly faster, but both offer fast speeds and support Wireguard connections. Overall, both NordVPN and Surfshark are suitable for online gaming.
Surfshark 🏆 Vs. NordVPN – Pricing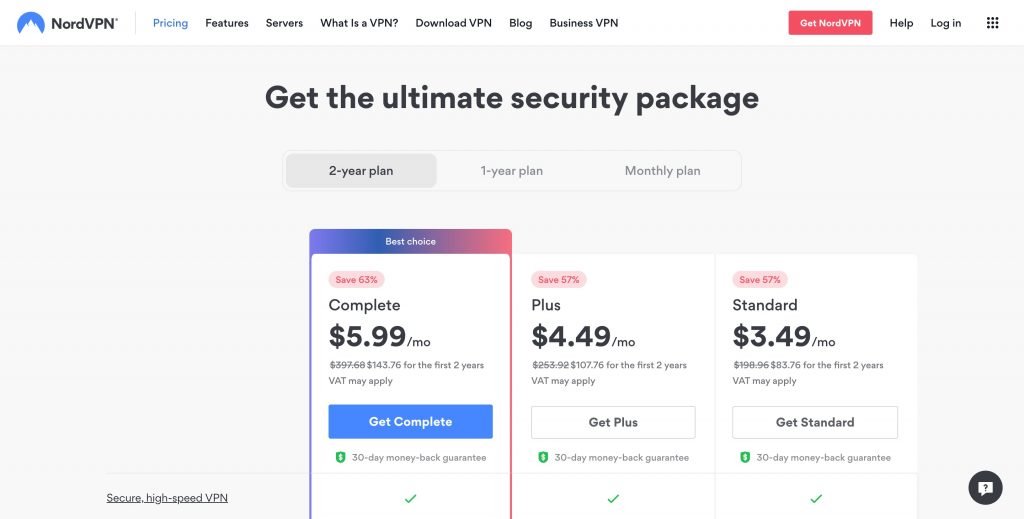 Both NordVPN and Surfshark offer savings on more extended subscription plans. NordVPN allows six simultaneous connections per account, while Surfshark has no limit on the number of devices that can be connected. NordVPN's monthly subscription costs $11.99, while Surfshark's monthly subscription is slightly more expensive at $12.95. The yearly subscriptions for both VPNs are cheaper than the monthly option, with NordVPN charging $4.49 per month and Surfshark charging $3.99 per month.
The two-year plans offer the best savings, with NordVPN costing $2.99 per month and Surfshark costing $2.30 per month. NordVPN accepts a wider range of payment methods, including credit cards, PayPal, AmazonPay, ACH Transfer, Apple Pay, Google Pay, and cryptocurrencies. In contrast, Surfshark accepts credit cards, PayPal, Google Pay, Amazon Pay, Apple Pay, and cryptocurrencies.
Surfshark Vs. NordVPN – Customer Support
You will have multiple customer support options if you encounter problems with either Surfshark or NordVPN. Both companies offer up-to-date customer support web pages with helpful guides and frequently asked questions. While neither provider offers phone support, they both have a 24/7 live chat feature for more immediate assistance. My experience with both Surfshark and NordVPN's customer support has been positive.
I did not have to wait in long queues, and the agents I interacted with were knowledgeable and able to answer my questions quickly. If your issue is more complex, it can be turned into a ticket, and you can expect to receive an email with a solution promptly. Overall, both Surfshark and NordVPN offer high-quality customer support.
Surfshark Vs. NordVPN – Mobile Apps
In general, it is widely accepted that Android VPN apps tend to be superior to their iOS counterparts. NordVPN and Surfshark have excellent Android versions, while their iOS versions could be more feature-rich. Surfshark's Android app includes the Bypasser and GPS spoofing features, which any other VPN provider does not offer.
The iOS version includes a kill switch and the CleanWeb and auto-connect features. NordVPN's Android app is user-friendly and offers many features, including a kill switch, split tunneling, pausing, and auto-connect. The iOS app includes a kill switch, a favorites tab, dark web monitoring, and choosing servers from a map interface or a list of countries.
Surfshark Vs. NordVPN – Desktop Apps
Linux users may have a less visually appealing option when using NordVPN, as they need to use the terminal to enter their desired servers. However, Surfshark recently released a dedicated Linux app with a user-friendly interface and various features. Windows users have the best experience with Surfshark, with a visually pleasing interface and access to features such as split tunneling/whitelisting that are unavailable on macOS. It is worth noting that Surfshark's macOS app is available in two forms: one on the Apple Store and one on the company's website.
The version on the App Store includes all tunneling protocols, while the website version only includes IKEv2. NordVPN's Windows and iOS versions are similar and easy to use, with a map interface. NordVPN's macOS app is available in two versions: on the company's website and the App Store. The website version has more recent updates but only offers the OpenVPN tunneling protocol.
Conclusion
Overall, Surfshark and NordVPN offer great value for money and provide users with excellent security options. It just comes down to personal preference when it comes to choosing between them.
Surfshark is slightly cheaper than NordVPN and provides more simultaneous connections, but NordVPN is well-known for having an excellent privacy policy and a large selection of servers. No matter your choice, you can rest assured that your data will remain safe and secure.
Frequently Asked Questions
Is Surfshark any good as a VPN?
Surfshark is among the best VPN options out there, and it is one of the most affordable. For less than $2.30/month, busy professionals can expect complete online privacy and security for all their devices. Not only is Surfshark one of the cheapest options in the market, but its advanced features are also highly versatile.
With a single subscription, you get protection for unlimited devices simultaneously – no need to subscribe multiple times or purchase extra accounts if you want to shield your other devices too! It truly offers unbeatable value for money compared to competitors like ExpressVPN, that charges $6.67/month. Surfshark strikes a healthy balance between convenience and price, making it an excellent choice for people who need reliable internet security without breaking the bank.
Is Surfshark owned by NordVPN?
The announcement of Surfshark's merger with its competitor Nord Security early last year set many consumers curious as to what it would mean for the VPN industry. By early 2022, the merger had been finalized and the two brands were to continue operating separately. This move reinforced Surfshark's impact on the market, as well as its commitment to providing quality service for customers. It also gave Nord Security a chance to leverage Surfshark's huge infrastructure and technology to propel itself even further amongst the competition. With such exciting changes in store, it seems that users of both services can look forward to an improved experience in 2021.